Feb 16, 2023
Greater Miami Jewish Federation, its JCRC and the RAGM Commend Scheck Hillel and Archdiocese for Swift Response to Physical Altercation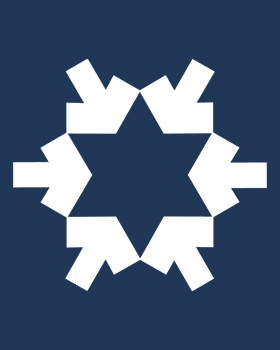 February 16, 2023 – The Greater Miami Jewish Federation, its Jewish Community Relations Council (JCRC) and the Rabbinical Association of Greater Miami (RAGM) commend Scheck Hillel Community School and the Archdiocese of Miami for their swift response to a physical altercation during a soccer match between Scheck Hillel and Archbishop Coleman Carroll High School. In addition to the physical violence, there have been numerous allegations of antisemitic gestures and language, and we understand that both schools are aggressively investigating the incident. We are grateful that both administrations have demonstrated zero tolerance for violence and any expressions of antisemitism or hate that may have occurred. The rising tide of antisemitism in South Florida and around the world is a serious issue, and we deplore any and all expressions of antisemitism and hatred. It is never acceptable. We will work in partnership with Scheck Hillel to support them in any and every way possible and to make sure that their students and families – and all Jewish people in Miami-Dade County – feel safe living openly as proud Jewish people.


The Jewish Federation and its JCRC are involved in several dozen initiatives to help combat antisemitism in South Florida and beyond. Those include but are not limited to:


·       Our Office of Community Security, which helps coordinate the security needs of all Jewish institutions in Miami-Dade County;


·         Partnering with elected officials at all levels to speak out against antisemitism and all forms of hate, and passing legislation to keep our community safe and secure;


·         Creating educational programs that teach Florida's youth about Jewish people, the Holocaust and the consequences that can occur when civil society breaks down;


·         Supporting Florida's Hillels in educating Jewish and non-Jewish college students about antisemitism;
·        Partnering with our local agencies, such as ADL and AJC, to combat antisemitism and hate in all forms in Miami-Dade County.


Below is a joint letter issued earlier today by Scheck Hillel Community School and the Archdiocese of Miami:
Dear Parents, Faculty and Staff,
Scheck Hillel Community School and the Archdiocese of Miami share a sacred responsibility to provide for the care of our students. Last night, a physical altercation took place between Scheck Hillel Community School and Archbishop Coleman Carroll High School, a Catholic school sponsored by the Archdiocese of Miami.
We are deeply saddened by these events. The Archdiocese of Miami and Scheck Hillel have zero tolerance for any kind of aggressive language and behavior, antisemitism or hate of any kind. These actions are not aligned with our shared values, are the antithesis of what we teach, and do not meet our expectations of our students.
To dispel rumors, we want to clarify last night's events:
It is concerning that students from Archbishop Coleman Carroll may have made antisemitic comments or gestures at the outset of the incident, although both schools are still completing their initial investigation.
In response, spectators ran onto the field immediately after the game.
The altercation then occurred between spectators and players.
A spectator was injured and received appropriate medical attention.
The Florida High School Athletic Association (FHSAA) was informed.
We are thankful for the faculty and security of both schools, who immediately managed the situation to maintain order in a rapid fashion. School athletics are built upon teamwork, sportsmanship and citizenship; these same values must be upheld on and off the field/court and deep within and far beyond the classroom.
Both Scheck Hillel and the Archdiocese are investigating the matter, and will take appropriate action with the students involved. We are committed to working together, over the long-term, to build understanding between both schools in our mutual commitment to safety, respect, and forgiveness.
Rabbi Ari Leubitz, Head of School, Scheck Hillel Community School
Dr. Jim Rigg, Superintendent of Schools, Archdiocese of Miami