Jul 16, 2020
A Statement from the Greater Miami Jewish Federation and its Jewish Community Relations Council: A Critical Moment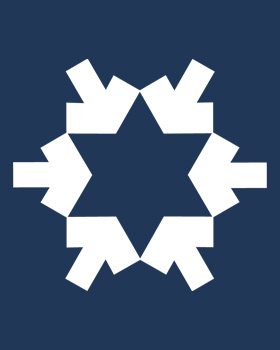 July 16, 2020 – This is a critical moment for our country. We find ourselves in the midst of a deadly pandemic, global economic strife and an alarming level of toxic polarization that threatens the very fabric of our society. In addition, we are at the same time also facing unprecedented levels of anti-Semitism and an increase in anti-Semitic sentiments from both sides of the political spectrum.
With shocking regularity, public figures express inconceivably vile and bigoted Jew-hating opinions. This is a stark reminder that we must always condemn anti-Semitism forcefully and always provide education to combat ignorance and prejudice.
We must not allow the expression of anti-Semitic language to become so commonplace that we are in danger of it becoming a new "normal."

Even before the pandemic, we were witnessing a surge in the onslaught of hate, violence and harassment against Jews. The current discourse is playing out in real-time on social media against a backdrop of the highest level of anti-Semitic incidents in the US in the past 40 years and deep concerns about Jewish communal security. Online communication and socialization in this COVID-19 world create an environment ripe for daily barrages of anti-Semitism and anti-Zionism hate. Now, even more so, conspiracy theories about the coronavirus pandemic that are tantamount to modern-day blood libel are rampant.
Celebrities, sports figures, cultural and civic leaders, as well as elected officials are broadly sharing anti-Semitic content in the most public way before a worldwide audience. Some examples:
In mid-June, Britain's Labour Party Shadow Secretary of Education Rebecca Long-Bailey posted an article on social media hailing its author, actor Maxine Peake, who wrongly claimed that "The tactics used by the police in America, kneeling on George Floyd's neck, that was learnt [sic] from seminars with Israeli secret services."
In late June, television personality Nick Cannon hosted rapper Professor Griff on his podcast, during which they shared anti-Semitic screeds, portraying Jews as "savages" and "barbaric."
Earlier this month, DeSean Jackson of the Philadelphia Eagles — defended by former NBA player Stephen Jackson — naively used quotes he believed to be from Adolf Hitler and praised notorious anti-Semitic and homophobic Nation of Islam leader Louis Farrakhan, a man who seems to be gaining popularity as a champion of Black empowerment, rather than receiving the universal censure he fully deserves.
A small but vocal minority in the Black Lives Matter racial justice movement pollutes their message with an anti-Israel and anti-Semitic polemic, openly chanting hateful slogans, targeting Jewish interests and diminishing their cause by tolerating hatred and bigotry.
White supremacists tweet about Holocaust denial, claims of Israel committing genocide and falsehoods involving Jewish world domination and control of the media.
Locally, on Monday, Hillel's freshman welcome program at Florida International University was Zoom-bombed by intruders who attempted to discourage Jewish students from participating through fear and intimidation, disrupting the call with anti-Zionist messages.
And internationally, this week, Polish President Andrzej Duda, whose rhetoric throughout his first term in office and throughout the campaign infamously traded on anti-Semitic tropes, won re-election.
This is what hate looks like today. Yet, we believe there is hope.

In Miami, we are proud and grateful that the leadership of the Black community has repeatedly rejected hatred of ALL kinds, including that of Jews. This needs to be modeled on a national scale.
The diffuse Black Lives Matter movement includes many outspoken allies of Israel, with whom the Jewish community has worked for decades. Their voices need to be amplified.
Jeremy Corbyn, the longstanding leader of Britain's Labour Party, who promoted and allowed anti-Semitism to fester, was defeated. His successor, Keir Starmer, has vowed to "stamp out anti-Semitism from the Labour Party" and forced Long-Bailey to resign. Such leadership needs to be emulated.
ViacomCBS terminated its relationship with Nick Cannon while, "condemn[ing] bigotry of any kind and…categorically denounce[ing] all forms of anti-Semitism." Cannon has since met with Wiesenthal Center's Rabbi Abraham Cooper and has apologized "to my Jewish sisters and brothers for the hurtful and divisive words that came out of my mouth." This type of education and personal growth needs to be encouraged.
DeSean Jackson's apology and willingness to learn about the history of anti-Semitism and the Holocaust have created an opportunity for him to use his broad platform to promote respect and unity. This change in direction needs to be nurtured.
Pittsburgh Steeler Zach Banner's response to Jackson's posts, reminding the Black community that Jews "deal with the same amount of hate, similar hardships and hard times," and NBA Hall of Famer Kareem Abdul-Jabbar's condemnation of the "shocking lack of massive indignation," in response to the recent onslaught of anti-Semitic social media posts by celebrities, need to be applauded.
FIU Hillel leadership used the attack during its freshman welcome as a teachable moment for students, swiftly speaking out against anti-Semitism and instructing them on the dangers of intolerance and how to combat it. This strategy needs to be supported and replicated on campuses throughout the nation.
Our response is critical.
Regardless of where we stand politically, each of us as individuals has the same opportunities, power and — indeed — responsibility to create change. Each of us must call out anti-Semitism whenever and wherever it insinuates itself into public discourse. And not just when it comes from the other side of the political aisle. We must amplify our responses aggressively through our social media platforms and by sharing them with associates, friends and family. They can be leveraged through institutional engagement, as well.
On an organizational level, there is no shortcut to the eradication of anti-Semitism. It requires relationship-building, mutual understanding, dialogue and education. This is the only strategy that can fashion critical alliances on issues with those in common cause, strengthening the commonality and the impact of mainstream voices.
Our Federation Jewish Community Relations Council (JCRC) works together with allies and partners to foster understanding, promote mutual respect and counter the efforts of those who seek to divide and harm us. It does this through its deep relationships and partnerships with the leadership of organizations such as the NAACP, COSMOS and MCCJ, as well as with civic and religious leaders and elected officials; leadership in the Miami-Dade County Community Relations Board and its subcommittee on Criminal Justice and Law Enforcement; participation in the Florida Hate Crime Coalition and its activism; amplification of national education and advocacy initiatives led by The Jewish Federations of North America and the Jewish Council for Public Affairs; and ongoing provision of tools to combat bigotry and hatred on campus and throughout the community.
Federation will continue to work in both public and private to combat the toxicity inherent in all forms of prejudice. We have many friends in our community who agree that attacks on Jews are attacks on the entire society of which they are a part and we will collaborate with other communities who share our mission, vision and goals.
Foremost, as Jews, however, we will always stand strong against anti-Semitism and its purveyors, learning from our sage Hillel. "If I am not for myself, who will be for me? If I am not for others, what am I? And if not now, when?"
We are truly facing a critical moment in our society. Let us — individually and collectively — make this the time when we follow the right path, in unity and with strength.