Jul 27, 2020
Coronavirus Task Force Continues to Support Community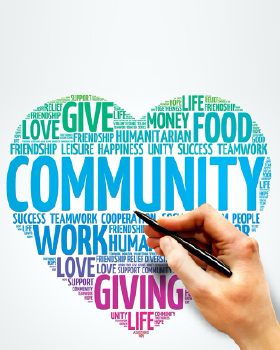 As the pandemic has dramatically changed the world, the Greater Miami Jewish Federation, through its Coronavirus Response Task Force, has mobilized the financial resources to provide immediate help to the most vulnerable. The task force, comprised of Federation staff and leadership, meets every few weeks to review the most emergent needs related to the impact of the virus and allocate appropriate funds to address critical issues. Since March, Federation has distributed $2.4 million to help stabilize the Jewish community, assisting individuals and institutions in receiving the help they need to weather the crisis.
"It is absolutely clear that for times like these, this is exactly why Federation exists," said Isaac "Ike" K. Fisher, Federation Board Chair. "We have brought together our leadership, long-time members of our community and more recent residents to assemble the resources necessary to support individuals and our agencies. True to our mission, we are helping to providing a safety net for our community."
With the tremendous human impact of the pandemic, the needs are dramatic and far-reaching. The task force has provided funds to Jewish Community Services of South Florida, our primary human services agency, for home-delivered meals, the Kosher Food Bank, mental health counseling, JWorks Miami employment program, senior socialization and more. In addition, at the beginning of the coronavirus crisis, Federation grants allowed the three Miami JCCs to maintain staff until the federal government coronavirus relief funds arrived. As the situation progresses, the task force will continue to evaluate community needs and respond quickly and efficiently.
If you are in the position to help our community recover, please consider making a donation here to support with Federation's ongoing efforts.