Donor Recognition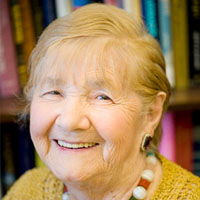 Donor Recognition
The Talmud teaches, "Honor not a person for their possessions alone; honor them for the right use they make of them." The Foundation of the Greater Miami Jewish Federation (The Foundation) is proud to recognize individuals and families who have created a lasting Jewish legacy. These generous endowment gifts help to secure our Jewish future and help ensure that Jewish life remains vibrant in Miami, in Israel and around the world.
The following recognition groups have been established to express gratitude to The Foundation's valued donors.
Heritage Society
Members of the Heritage Society are proud trustees of the future of our Jewish community. They have created a permanent endowment of $100,000 or more through The Foundation. All new Heritage Society members receive the prestigious Heritage Society Mezuzah in recognition of their outstanding commitment to the Jewish people. Special events presented by both The Foundation and Federation enable like-minded philanthropists to meet one another and share ideas.
Heritage Society members are also eligible for the benefits of the Golden Care Foundation, a unique service for elderly individuals or couples who may receive little or no social support but seek to live independently. Read more about Golden Care.
Forever Pacesetter
The Forever Pacesetter program honors those donors who have chosen to perpetuate their Pacesetter-level annual gift. Through a minimum legacy commitment of $200,000, a Pacesetter-level donation of $10,000 or more would be made annually in a donor's name to the Greater Miami Jewish Federation/UJA Annual Campaign beyond their lifetime, thus creating a lasting Jewish legacy.

These funds help to provide the Federation with the resources to care for those in need, meet unexpected challenges and plan for the future, now and forever. Forever Pacesetters are also members of the Heritage Society.
Forever Lions
Created in 1972 by Norma Kipnis Wilson and Toby Friedland (of blessed memory) for the Miami Women's Division Campaign, the Lion of Judah is now an international symbol of commitment to the global Jewish community. The knowledge that it cost $5,000 to rescue a family of four from the Soviet Union and bring that family to Israel was the determining factor for creating this dollar level.
Just as the Lion of Judah has its roots in Miami, so too does the Lion of Judah Endowment Society (LOJE), created by Mikki Futernick over 25 years ago. The LOJE program honors women who have perpetuated their Lion of Judah-level donation with a minimum legacy commitment of $100,000 , making them Forever Lions.
Forever Lions proudly wear a gold flame on their Lion pin, Or L'Atid, which means "light unto the future," that symbolizes their commitment to ensure Jewish continuity and growth. They are also members of the Heritage Society and eligible for Golden Care.
To learn more, contact Scott Kaplan, Foundation Director, at SKaplan@gmjf.org or 786.866.8623 or Jill Hagler, Director of Foundation Development at JHagler@gmjf.org . We're always ready to assist you in complete confidence and without obligation.
For further reading:
Resources for Donors
Resources for Professionals
Resources for Agencies
Charitable Gift Planning Options
Gift Calculator
Frequently Asked Questions