Dec 21, 2020
Women's Amutot Initiative Helps Fund Programs in Israel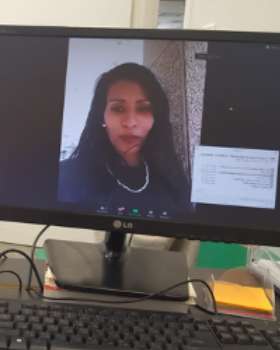 Your support of Federation's Annual Campaign has helped fund the Women's Amutot Initiative, which awards grants to organizations in Israel that empower women as they work toward social, political, economic and religious equality. In the wake of the pandemic, the needs of these nonprofits have reached unprecedented levels and the Women's Amutot Initiative answered the calls for help. This year, $313,460 was awarded to 29 grantees who have worked under unusually challenging circumstances to provide assistance and guidance for thousands of women and girls.
The Women's Amutot Initiative Committee met frequently in the last few months to learn about the current issues in Israel affecting women and the increased needs due to the pandemic. Recipients of this year's grants include a legal aid hotline to protect women, technology training for single mothers, an empowerment program for ultra-orthodox women and support for domestic abuse survivors.
"It is so meaningful that our Federation supports the valuable work of the Women's Amutot Initiative each year," said Committee Chair Laura Koffsky. "The women on our Committee are deeply committed to helping women across all sectors in Israel. Especially in this very difficult year, it has truly been a team effort and we are very proud to partner with organizations on the ground that are doing such important grassroots work to help meet the critical needs at this time and promote long-term social and economic advancement for women in Israel."
For more information on the Women's Amutot Initiative, click here.