Transparency and Accountability
Founded in 1938, the Greater Miami Jewish Federation exists to ensure that we act collectively and responsibly to meet the needs and safeguard the freedoms of all Jewish people. Since our inception, Federation has worked to build our community, enrich the quality of Jewish life in the Greater Miami area and support a broad range of vital human services at home and abroad.
Governed by a committed and dynamic volunteer Board of Directors, Federation brings together the people, services, resources and leadership necessary to secure a strong and vibrant Jewish community for generations to come.
EIN: 59-0624404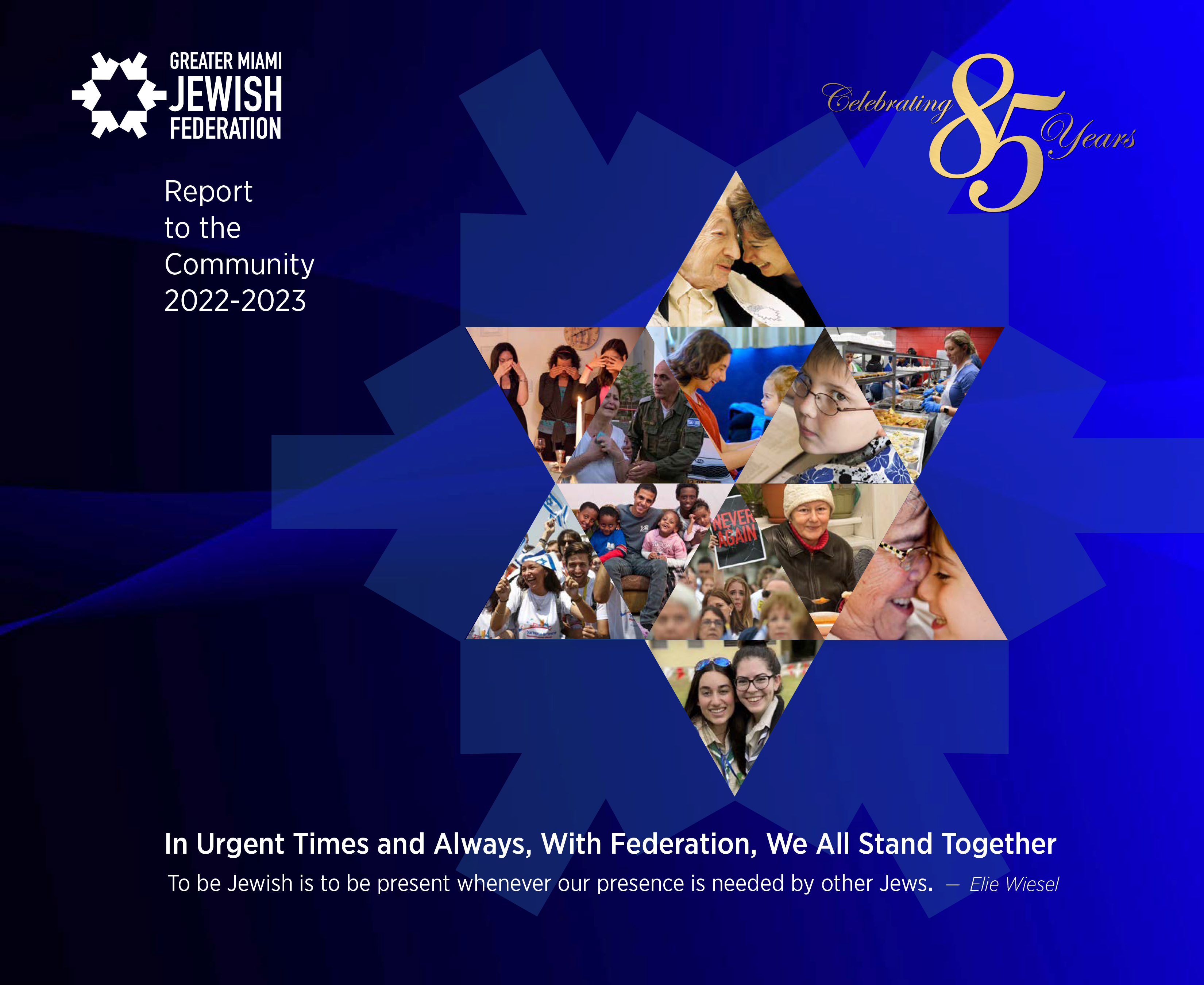 Read Federation's Annual Report to the Community.












To request a printed edition, please email Communications@JewishMiami.org

Documents
Form 990: Fiscal Year Ended June 30, 2022
Audited Financial Statements: Fiscal Year Ended June 30, 2022
Governance
Whistleblower Policy
Statement of Values and Code of Ethics
Conflict of Interest Policy
Donor Privacy Policy 
Board Members 
Key Staff/Senior Management