Celebrate the best of world cinema at the milestone 25th Miami Jewish Film Festival featuring award-winning Jewish and Israeli film premieres at various locations in Greater Miami.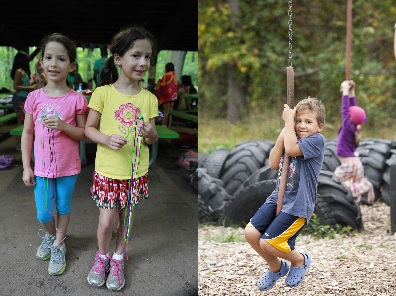 The Greater Miami Jewish Federation continues to make the Jewish overnight summer camp experience more affordable for Miami-Dade County families. Federation is currently accepting applications for 2022 Need-Based Jewish Overnight Summer Camp Scholarships for children between the ages of 8 and 17.
Camper Eligibility Criteria:
• Miami-Dade County resident
• Ages 8 – 17
• Completed online application, see link below
• 2020 income tax return (Form 1040)
• Camp acceptance letter or invoice

Camp Eligibility:
• Funding assistance is available for Jewish overnight camps listed on the Foundation for Jewish Camp website, click here to find an eligible camp
• summer camp must be located in the United States
• Financial assistance is limited to one session only

Application deadline is Monday, January 31, 2022 . Applications will be reviewed on a rolling basis. Late applications will not be accepted.
Recognizing that Jewish overnight camp is a significant vehicle for Jewish engagement, the Annual Federation /UJA Campaign has allocated a significant amount of funding each year since 2002 for financial assistance. Scholarships are awarded for a variety of overnight camps from all religious streams.
Additional Funding Resources:
• Foundation for Jewish Camp Scholarship Directory
• Contact your camp administrator to inquire about financial assistance
• Contact your rabbi or synagogue
• Interest free loans are available through the Hebrew Free Loan Association, 305.692.7555

For more information, call 786.866.8431 or email icohen@gmjf.org


CLICK HERE to view and rsvp for each volunteer opportunity.
Gables Stage Theatre at the Biltmore has an upcoming production with limited engagement of a world premiere that might be of interest. The show entitled Joe Papp, At The Ballroom is about the legendary icon Joe Papp who produced numerous Broadway shows as well as being the founder of the Public Theatre in NYC. The Gables Stage president (who is also one of our major donors) has graciously offered special rates for groups of 10 or more and also a discount of $8 off each ticket if you mention Federation.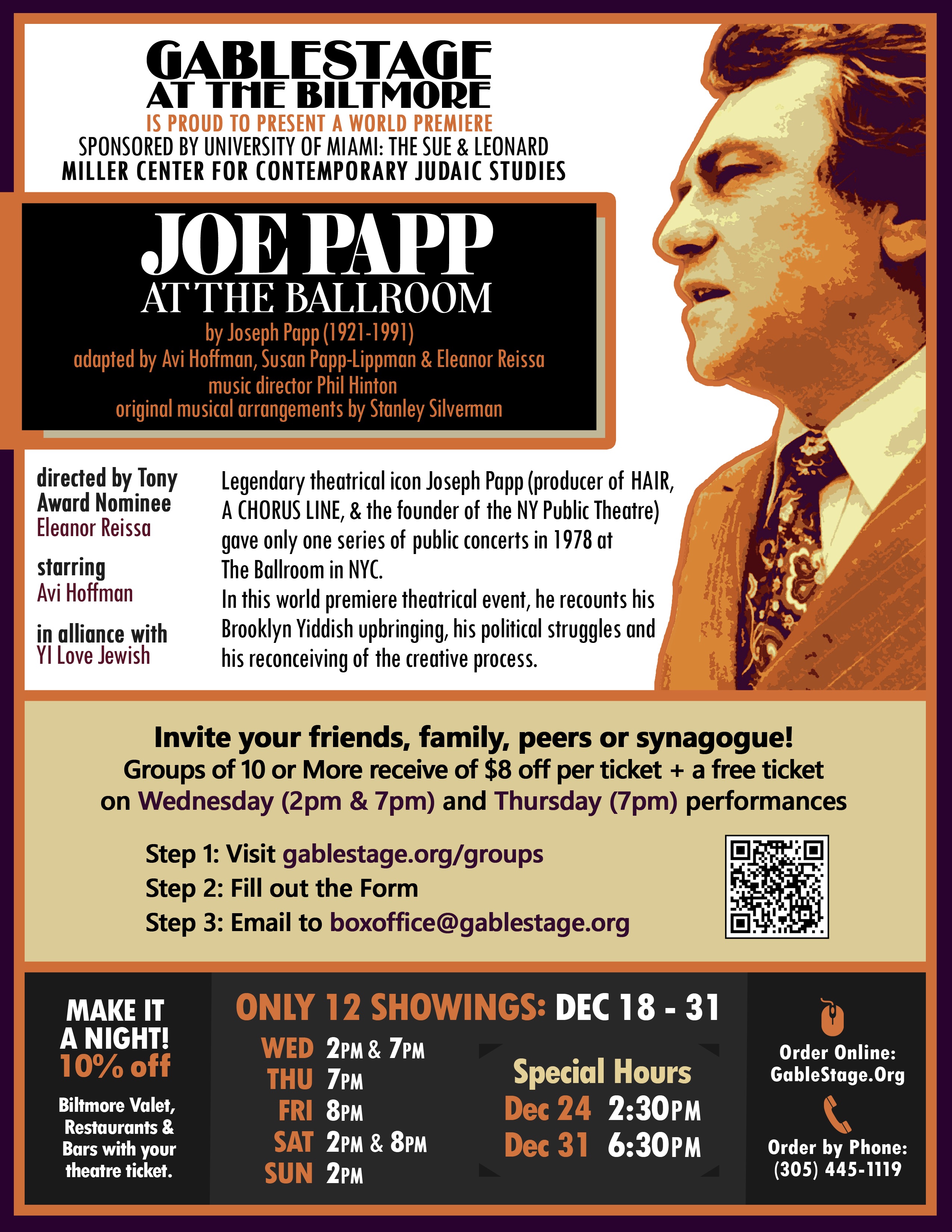 This past Sunday marked the groundbreaking for Chabad's new education center. Located in the North Miami-Dade neighborhood of Highland Lakes, Chabad Chayil has broken ground on a new five story building that is estimated to cost $12 million, with construction costing close to $9 million.
Chabad Chayil was founded as the local Chabad Center in the 1980's by the late Rabbi Dovid Bryn who passed away in 2002. Brought to Miami by Rabbi Bryn to replace him during his illness, Rabbi Moishe Kievman and his wife Layah have run the center ever since, and expanded its services.
Daily prayer services, as well as an array of classes, weekly Shabbat & Holiday dinners & Kiddush lunch and an array of community programs are still held in a small synagogue and are available for men, women and youth of all ages. But the primary focus of this Jewish center is CHAP, Chabad Chayil's uniquely designed Community Hebrew Afterschool Program - an all encompassing daily after-school program geared towards Jewish children in public schools who have no formal Jewish education.
The new center has been designed to serve thousands of students. It measures 37,737 square feet of indoor space and approximately 10,000 square feet of outdoor terraces including a rooftop park. The design includes 14 regular classrooms and 2 specialty classrooms, an indoor playground, jungle gym, social hall, a children's library and a library for adults, which will double over as a synagogue.
Strategically located at the Northern border of Miami-Dade and close to the Southern edge of Broward, Chabad Chayil is centrally located between 9 major public schools. CHAP curriculum Includes: Traditions, Holidays, Jewish History, Parsha, Jewish Art, Prayer & Judaic study with a primary focus on Hebrew Reading custom designed to teach each child at whichever level they may be. The program offers a first taste of Jewish learning in a creative, joyful, hands-on and interesting way. "We try to impart a sense of tradition using modern and innovative teaching techniques" says Mrs Layah Kievman who directs the program. This is a Hebrew School of the highest quality that kids can't wait to go to!
During its construction phase, Chabad Chayil's synagogue and classrooms have been relocated to a number of small homes that are adjacent to the location where the new building will be located. Children ranging in age from 5 to 18 are taught the importance of being kind to one another, and how each and every person can bring good and light into the world.
Arts and craft is incorporated into the daily assignments, and the children especially love working on holiday related creations. This year each child created their own unique menorah creation which were displayed at Chabad Chayil's 18th annual Chanukah Fair.
Combining the Groundbreaking with The Chanukah Fair made for a festive atmosphere. Thousands of children attended and had a great time playing in the bounce house, obstacle course, laser tag, and having their faces painted. Smashing pinatas for kosher candy was a big hit. A delicious BBQ was available for lunch or dinner, and for dessert, both children and adults loved the assorted array of donuts that were served (donuts are traditionally served on Chanukah).
The Kievman family crowded onto the stage for the lighting of the menorah, singing the holiday blessings for the entire crowd.
"This center has touched the lives of so many adults and children over the past 40 years" says Rabbi Kievman, "we are very excited by our expansion which allows us to reach even more people."
The adults were inspired by speeches from local political leaders that included Aventura Mayor Enid Weisman, State Rep Christopher Benjamin, school board member Lucia Baez-Geller, Miami-Dade commissioner Sally Heyman and others.
Rabbi Avraham Korf who heads Chabad's operations in the entire State of Florida was in attendance to wish a mazal tov (congratulations) to the community. Korf was sent to Florida over 60 years ago and is one of The Rebbe's first emiseries.
It was a tremendous honor to have Rabbi Korf in attendance, and a special treat to hear Korf's stories from the old country. He knew Kievman's great-grandfather since he was only a small child in Russia. Kievman's great-grandfather officiated at Korf's older brother's Bar Mitzvah, in Samarkand, a city in Uzbekistan. Rabbi Korf spoke of Chasidic dynasty leaders, "The Rebbe Rashab said it was worth establishing the entire Lubavitch Yeshiva just for Reb Dovid Hordoker (Kievman)."
"It was worth me being sent to Florida, just to see the tremendous work done by Kievman's great grandson at Chabad Chayil" Rabbi Korf said with emotion.
Please visit ChabadChayil.org/BuildNow to have a part in this tremendous undertaking or to learn more about its' programs. Rabbi Kievman can be reached at (305) 770-1919.
For pictures of the vent see https://www.facebook.com/media/set/?set=a.10158535532525954&type=3 https://youtu.be/S57ENu6rZQY
Sunday, November 28
11 am -2 pm
Outdoor Event Open to the entire community
Family Rate:* Pre-event: $50 | At the door: $60
Individual Rate: Pre-event: $12 | At the door: $15 *Family Rate includes immediate family only (parents and children). Children 2 and under free.
Join us in celebrating the Miracle of Lights! Let's reconnect and celebrate together!
ACTIVITIES: Rides, Art and Crafts, Interactive Chanukah Show with Ms. Eve, Dance Performances & Menorah Lighting with Community Rabbis

ONE DAY SPECIALS: Membership & Camp Klurman

FOOD & SNACKS: Available for Purchase (Dietary laws observed)
For the past 39 years, we have had the opportunity of bringing a community together to share in an intergenerational experience. The MAR-JCC Hebraica Maccabi Games is an Olympic-style sporting competition. This week-long athletic event features over 700 competitive games in 13 different sports including Basketball, Swimming, Track and Field, Tennis, Soccer, Volleyball, Flag-Football, and more. The Games attract about 2000 registered athletes, and up to 3,000 spectators daily. All participants - children, college age and adults are divided into 8 teams (named after participant countries of origin). The children's teams are then divided by age/school grade. Over the years, the games have added programs and activities that promote socialization "off the field" including a dance competition, bingo games, chess, bowling tournament, and an evening of domino. During this time, friendships and connections are created. The Maccabi Games, organized by a committee of dedicated volunteers and staff members, has established itself as South Florida's leading Jewish sporting event. Individuals and families from all over North Miami Dade County, as well as other areas of South Florida, the United States, Latin America, and Israel come together at the Maccabi Games to take part in a unique event that helps to maintain cultural ties, while promoting friendly competition and camaraderie, in a family friendly setting.
November 18, 2021 6:00 PM to November 28, 2021 4:00 PM
Where: Michael-Ann Russell JCC
18900 NE 25th Avenue
North Miami Beach, FL 33180

Diane Azout at diania@marjcc.org ((305) 932-4200)

History of the Event Maccabi Games was first organized in 1982, when a small group of Latin Jewish immigrants decided to continue the tradition of these Games that were so popular in their native Latin American countries. From its inception, athletes would register for the Games by country of origin, allowing them to maintain cultural ties to the countries from which they emigrated. Thirty six years ago, there were 350 children and adults, divided into four teams. Today, the Games have become a reflection of South Florida's large and diverse Latin Jewish population, but also embraces participation by the total Jewish community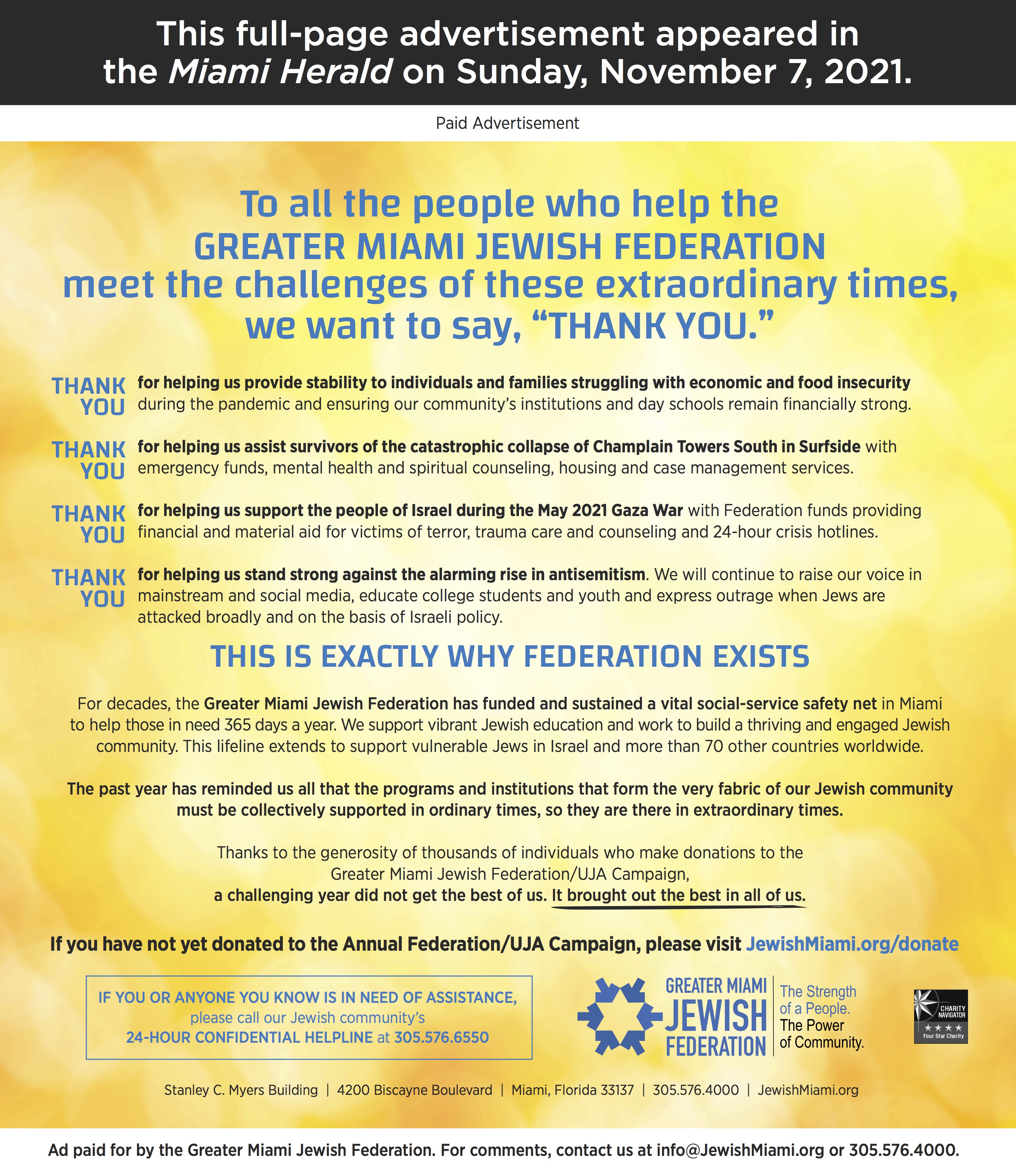 THIS ARTICLE APPEARED IN THE SUNDAY, NOVEMBER 7 MIAMI HERALD