The unprecedented nature and rapid spread of COVID-19 has exposed critical risks to our local economy as well as our systems of health care and education.
As we approach the 12-month mark of this prolonged crisis, our partners at the United Way of Miami-Dade are conducting a Pandemic Impact Survey to measure how Miami-Dade households have been affected by the pandemic including the financial burden on families in our community. The survey aims to collect responses from a wide range of households, income levels, as well as, small business owners.
Your confidential participation, which will take no more than 10-15 minutes, is critical to understanding COVID's impact to date as well as help inform long-term recovery efforts. A preliminary report will be published this summer.
Take the survey HERE.
Wednesday, March 17, 2021 at 1 PM EST – 2:30 PM EST
Course Description: Meet Maayan Hoffman, American-Israeli journalist, news editor and head of online content for The Jerusalem Post and her husband, Gil Hoffman, chief political correspondent for The Jerusalem Post, as they share their insights as acclaimed storytellers responsible for the news that shapes the Jewish community.
More information: CLICK HERE
You can register for all these events: HERE and the price for each course is $12.
Forty Years of the Isser and Rae Price Library of Judaica
George A. Smathers Libraries at the University of Florida
Sunday, March 7, 2021 • 2:30 p.m.
Zoom Registration CLICK HERE : http://ufl.to/judaicaregistration
(login begins at 2:15 p.m.)
ABOUT THE SPEAKER
Deborah E. Lipstadt is the author of many highly regarded books on the subject of the Holocaust and antisemitism, including her most recent work, Antisemitism Here and Now, which won the 2019 National Jewish Book Award. Her book History on Trial: My Day in Court with a Holocaust Denier (2006) recounted her experience of being sued for libel by David Irving, a UK Holocaust denier. Lipstadt's victory in this seminal court case is regarded as having "done for the new century what the Nuremberg tribunals or the Eichmann trial did for earlier generations." The book was made into the movie 'Denial' starring Rachel Weisz and Tom Wilkenson with screenplay by David Hare. It was nominated for a BAFTA award as one of the best British films of the year. Lipstadt was appointed to the United States Holocaust Memorial Council by Presidents Clinton and Obama, and she was asked by President George W. Bush to represent the White House at the 60th anniversary of the liberation of Auschwitz.
SUNDAY, MARCH 7 @ 2pm ET / 11am PT
COOKING | Old School Jewish Cookies
Presented by Harry Rubenstein
Rainbow cookies. Linzer tart cookies. Mandelbrot. We'll tackle these iconic Jewish cookies in a super-sized 1.5 hour baking extravaganza. While these cookies are decidedly old school, we'll apply some "new school" techniques and flavors to take these treats to new levels of cookie awesomeness. Ingredient list provided if you're planning to cook along!
Make your voice heard on important local issues by completing the Thrive305 resident survey.
Developed by Mayor Daniella Levine Cava in partnership with The Miami Foundation and civic groups, the non-partisan survey allows you to help shape policies relating to transportation, public safety, arts and culture, economic empowerment and more. Complete the survey by CLICKING HERE before tonight's midnight deadline and be a part of improving the quality of life in our community.
Come together for community in support of our Annual Campaign. Hear from world leaders and enjoy a special performance by Matisyahu at our most popular fundraising event of the year.
CLICK HERE FOR MORE INFO AND TO RSVP
March 10, 2021 12:00 PM to 1:00 PM
Since 1913, the Anti-Defamation League has led the fight against racism, bigotry, intolerance and antisemitism. For 30 years, the Florida Region of ADL has recognized leaders in the legal community who have fought for civil rights across our state.
Join us, as we come together virtually for the first time, to celebrate individuals who have made outstanding contributions for our Florida community, while exemplifying the principles on which ADL was founded.
Registration required: adl.org/FLJurisprudence2021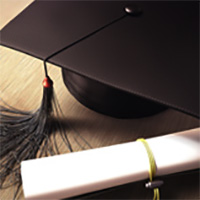 Attention, college and graduate students! Apply now to receive a grant from the Sylvia Tuman Scholarship Program, administered by The Foundation of the Greater Miami Jewish Federation.

The Sylvia Tuman Scholarship Program provides a limited number of scholarships for Jewish students who require financial assistance to further their education. Students must be enrolled or accepted into an accredited undergraduate or graduate degree program at a college or university located in Miami-Dade or Broward counties.
Preference is given to institutions in Miami-Dade County.
Application deadline: June 1, 2021.

Click here for more information and to apply.

An additional resource available for your consideration is an interest-free loan from the Hebrew Free Loan Association, a subsidiary of the Greater Miami Jewish Federation. For more information, please visit https://jewishmiami.org/hfla/ or call 305-692-7555.
To ensure the health and safety of volunteers and community members, we must adhere to the COVID-19 CDC guidelines. Masks are required. Please remain in your car and open the trunk when it's your turn in line. Volunteers will place food in your trunk. (If you are able, please print and place this on your dashboard.)
Thursday, March 4 9-11 a.m.
First come, first served while supplies last
Please do not arrive before 9 a.m.
Greater Miami Jewish Federation
Stanley C. Myers Building
4200 Biscayne Boulevard
We thank the following donors who have helped our community fulfill the mitzvah of bringing food to the hungry during this time of great financial distress, when so many individuals and families are experiencing food insecurity:
Himan Brown Charitable Trust
The Fain Family Foundation
Yleana and Yoram Izhak
Katz/Squires Family-Valerie, Michael, Danielle and Scott
The Richard and Karen LeFrak Charitable Foundation
Janice and Alan Lipton
Jill Braufman and Daniel L. Nir
Dorothy and Aaron Podhurst
Saul Schottenstein Scrip Program
Jacqueline Simkin
Sol Taplin Charitable Foundation
(We are also grateful to those contributors who have asked to remain anonymous.)

Farm Share, Inc. is an equal opportunity provider.