On the Ground in Ukraine: Reports From the Front Lines of the Refugee Crisis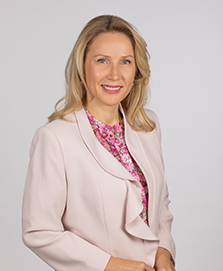 Oksana Galkevich
Oksana was born and raised in Kharkov and has dedicated the last 20 years of her life to revitalizing the Jewish community, and improving the quality of life for the most needy in the region. 
As a young social worker in Kharkov's Hesed Shaare Tikva, Oksana witnessed firsthand the plight of the elderly in Ukraine. In 2003, Oksana was recruited by the Kharkov JDC office, serving first as Personal Assistant to the Director, and later as Public Relations and Missions Manager. In this role, Oksana cultivated donor relations, and launched local fundraising activities. 
A dedicated volunteer and professional in the Jewish community since 1998, Oksana became the first locally-born JDC Representative in the former Soviet Union in 2008. As JDC Representative and Director of JDC's operations in Northern Ukraine, Oksana oversaw JDC welfare and Jewish renewal activities in Kharkov, Poltava and Sumy, for more than 55,000 people. 
In 2013, Oksana was appointed JDC's Ukraine External Relations Director, and she and her family made Aliya. Shortly after her appointment, the crisis in Ukraine began, and Oksana rose to the challenges of this troubled period, fostering partnerships with local and international governmental agencies and NGOs, fundraising, and travelling to Ukraine to meet the Jews and bring their stories to the world.
Oksana was recently promoted to a senior position in JDC's Field Operations Division. She now oversees a number of JDC regional offices in Russia, Ukraine and Georgia, and is using her expertise to promote local communities' efforts toward self-sustainability.
Oksana holds a Master's Degree in Foreign Languages from the National Pedagogic University. She is a graduate of the Ford Motor Company International Fellowship for emerging community leaders and Schusterman Foundation ROI alumni.
Oksana lives in Jerusalem with her husband, son and daughter.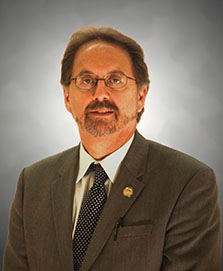 Enrique Ginzburg, M.D., F.A.C.S.
Dr. Enrique Ginzburg received his Medical Degree from the University of Miami School of Medicine. He completed a Fellowship in Vascular Surgery at the Vascular Surgeons of Central Ohio and a Residency at the University of Miami/Jackson Memorial Medical Center.
Dr. Ginzburg is currently Professor of Surgery, Division of Trauma and Surgical Critical Care at the University of Miami Miller School of Medicine and in 2013 was appointed Chief of Surgery at the University of Miami Hospital. In addition, Dr. Ginzburg holds secondary appointments with the departments of Anesthesia, Neurological Surgery and Family Medicine and is currently Trauma Medical Director, Chair of Surgery and President Elect of Medical Staff at Jackson South Community Hospital. 
In 2014, Dr. Ginzburg was appointed as a Board Member for the Florida Board of Medicine and will serve as the 2017 Chair. He also serves as the International Director of Fundación Trauma, an organization developing the trauma delivery system for Argentina.
Dr. Ginzburg was the coordinator of the affiliation between the University of Miami and the University of Tel Aviv. He was also the founding coordinator of the Trauma Training Program for the State of Israel. This program is responsible for training 90% of the trauma trained surgeons in the State of Israel. He also was appointed Honorary Lieutenant Colonel in the United States Army after helping to initiate the United States Army Training Program at Jackson Memorial Hospital which provides training to all medical personnel deployed to Iraq and Afghanistan.
Following the earthquake in Haiti on January 12, 2010, Dr. Ginzburg was one of the first responders to arrive in Haiti and served as the Chief Medical Officer for Project Medishare. He continues to serve on the Board of Directors for Project Medishare involved in the operations of Bernard Mevs Trauma Hospital in Port-Au-Prince, Haiti. In October 2019, Dr. Ginzburg was a member of the Global Surgical and Medical Support Group medical/surgical mission to Kurdistan in Northern Iraq and most recently, along with GSMSG leadership, he has been coordinating the development of the new Ukranian humanitarian mission.
Dr. Ginzburg is a Member of the American College of Surgeons International Crash Injury Committee and Member of American Association for the Surgery of Trauma International Relations Committee. He is also a University of Miami Board of Directors Member, Chairman of the University of Miami Ad Hoc Strategic Planning Committee, Member of the Medical School Leadership Council, and Senate Member of the University of Miami. He is also Healthcare advisor to the Pan American Development Foundation of the Organization of American States since 2013. 
Dr. Ginzburg has been published extensively on a variety of topics in Journals such as New England Journal of Medicine, American Surgery, Journal of American College of Surgery, Journal of Trauma. Dr. Ginzburg is also an active member of various professional organizations such as American Association for the Surgery of Trauma, Western Trauma Association, Eastern Association for the Surgery of Trauma, Pan American Trauma Society and American College of Surgeons.