Lisa Edelstein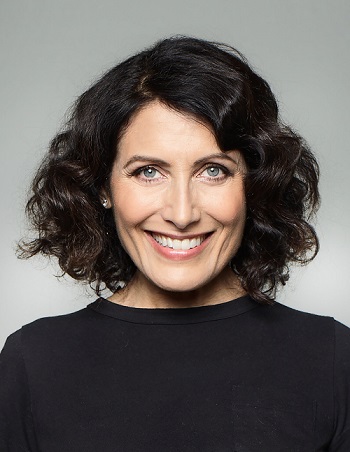 Lisa Edelstein is an actress, writer, director and producer best known for her work in such critically acclaimed series as "Girlfriends' Guide to Divorce," "House," and most recently, Golden Globe-winner "The Kominsky Method." She's enjoyed portraying indelible characters over the years, ranging from George's risotto-loving girlfriend on "Seinfeld" to Ben Stiller's nightmare date in the film "Keeping the Faith." She's also played memorable roles in such hit shows as "The Good Wife," "The West Wing" and "Ally McBeal."

Edelstein's speech, "To Be A Jew," covers a wide range of topics, from anti-Semitism to Ethel Merman, in a rollicking and sometimes emotional telling of her experiences of living life while simultaneously being Jewish. She credits being raised in a Conservative Jewish home as being the seed to her passion, not just for empathy, but for activism. She put that activism to work after studying at New York University's Tisch School of the Arts, when Edelstein wrote, composed and performed in the musical "Positive Me," which was one of the first productions to address the devastating AIDS health crisis.

Edelstein now resides in California with her husband, two step-sons and a trio of dogs. As a family, they have found a way to practice Judaism that centers around ritual with an emphasis on social justice.