Marc E. Agronin, MD
Senior Vice President
Behavioral Health and Chief Medical Officer for MIND Institute of Miami Jewish Health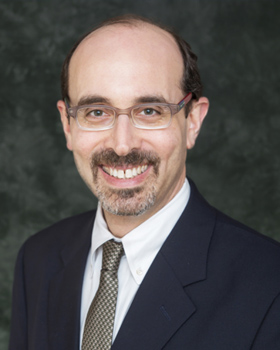 Dr. Marc Agronin is the driving force in the development of Miami Jewish Health's EmpathiCare℠ philosophy and the future EmpathiCare℠ Village. He has been part of Miami Jewish Health since 1999 and is a leading expert in Alzheimer's disease and geriatric mental health issues, and a nationally-sought author and speaker. Agronin has written 10 books, including the critically acclaimed The End of Old Age: Living a Longer, More Purposeful Life (2018), How We Age: A Doctor's Journey into the Heart of Growing Old (2011), and The Dementia Caregiver: A Guide to Caring for Someone with Alzheimer's Disease and Other Neurocognitive Disorders (2016). Agronin has published articles in The New York Times and Scientific American Mind and is a regular contributor on aging and retirement issues to The Wall Street Journal.
Agronin holds a Bachelor of Arts in psychology and philosophy from Harvard University and obtained his Doctor of Medicine degree from the Yale School of Medicine. He completed his residency training in psychiatry at Harvard Medical School and fellowship in geriatric psychiatry at the VA Medical Center in Minneapolis, Minnesota.
Agronin oversees all behavioral health services at Miami Jewish Health, and personally sees all patients and subjects at MIND Institute, whether being evaluated for cognitive changes or participating in a clinical trial. He believes in practicing medicine the way he saw his grandfather tend to patients for over 50 years in a small Midwestern town, with total dedication and personal, empathic attention.
Agronin was named the 2008 Clinician of the Year by the American Association for Geriatric Psychiatry, is a Distinguished Fellow of the American Psychiatric Association and the American Association for Geriatric Psychiatry, and was the recipient of the Excellence in Research and Education Award by LeadingAge. He is also an Affiliate Associate Professor of Psychiatry and Neurology at the University of Miami Miller School of Medicine.