Apr 7, 2021
Advocate to Protect Jewish Institutions Against Outside Threats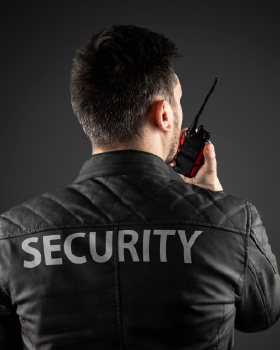 As part of its mission to safeguard Jewish life, the Greater Miami Jewish Federation champions efforts to protect local organizations, schools and synagogues from outside threats. With this in mind, Federation's Jewish Community Relations Council (JCRC) is asking for your help in advocating for this cause.

Representatives John Katko (R-NY) and Bill Pascrell (D-NJ) are circulating a bipartisan letter that calls for $360 million in federal funding for the Nonprofit Security Grant Program (NSGP), an increase of $180 million over last year. This program provides grants for security improvements to help keep institutions safe and has been instrumental in protecting Miami's Jewish organizations. Please reach out to Florida Representatives Carlos Gimenez (R), Maria Elvira Salazar (R), Debbie Wasserman Schultz (D) and Frederica Wilson (D) to request that they sign onto the letter.
Last year, 50 Jewish institutions in Miami-Dade and Broward Counties received NSGP grants, totaling approximately $5 million. As the number of hate crimes continue to rise, the funds help provide for facility hardening measures and other enhanced security and training. While the Jewish community is a frequent target of violent hate, we are not alone, and the program supports a diverse group of at-risk institutions. 
Please call or email our Miami-Dade Congressional Representatives to urge their support of the Katko/Pascrell letter.
Find your Representative here.

Representative Carlos Gimenez (R)
Miami Office: 305.222.0160
Washington, D.C. Office: 202.225.2778
Email Page
Representative Maria Elvira Salazar (R)
Miami Office: 305.668.2285
Washington, D.C. Office: 202.225.3931
Email Page

Representative Debbie Wasserman Schultz (D)
Aventura Office: 305.936.5724
Washington, D.C. Office: 202.225.7931
Email Page
Representative Frederica Wilson (D)
Miami Gardens Office: 305.690.5905
Washington, D.C. Office: 202.225.4506
Email Page