Miami Jewish Abilities Alliance Inclusion Grants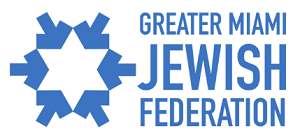 Miami Jewish Abilities Alliance Inclusion Grants Request for Proposals
Federation's Miami Jewish Abilities Alliance (JAA) is pleased to fund inclusion projects that create opportunities for inclusion of individuals with disabilities in the Miami Jewish community. We invite Jewish organizations, synagogues, and schools to apply for funding to kickstart inclusion initiatives, such as inclusion programs, supplies or physical accommodations.
We are looking for projects that demonstrate a new, innovative approach to inclusion and provide opportunities for individuals with disabilities to access Jewish life and community in Miami.
Grant Preferences:
Preference will be given to programs that:
• Demonstrate how the project will create opportunities for inclusion of individuals with disabilities in the Miami Jewish community
• Demonstrate potential for significant impact
• Promote collaboration among agencies, congregations and schools
• Meet an underserved or unmet need

Eligibility
Eligible applicants include nonprofits with tax-exempt status (or fiscal sponsorship) that serve the Jewish community in Miami-Dade County. Nonprofits that currently receive other Federation grants must be in compliance with the terms of those awards to be considered.
Only one application per organization will be accepted.
Grant Amounts & Use
Grants will range from $1,500 to $10,000 and will be competitively awarded to support new initiatives or the expansion of existing initiatives.
The grant amount will be based upon:
• Projects scope and scale
• Opportunities for collaboration with other organizations
• Extent to which the project is able to leverage additional funding sources
• Prospect for sustainability
• Unique, non-duplicative projects or services
Awards may be used to cover expenses directly related to implementing new initiatives or expansion of existing initiatives, such as salaries of program staff, outreach, marketing, supplies, materials, events or local travel.
Awards cannot be used for non-local travel, scholarships, events or capital projects. Grants will not cover more than 75 percent of the total project cost. Existing expenses can be considered as part of the agency's total project budget, but will not be funded through the grant.
If you have any questions, please contact Nancy Zaretsky at 786.866.8657 or nzaretsky@gmjf.org. For technical questions, please contact the Submittable Support team at submittable.com/contact.

To apply, please click here. You will be asked to create an account on the Submittable.com platform where you will be guided through the application form.