Community Security Team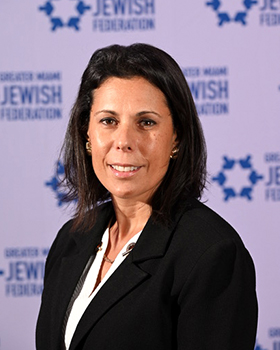 Stephanie Viegas is the Office of Community Security Director and is responsible for the development, organization and monitoring of the Miami-Dade Jewish community's security operations and programs. Viegas began her career with the FBI in 1997, where she served in the National Capital Region until transferring to the Miami Field Office in 2007. While assigned to the National Capital Region, she was the Senior Team Leader for the Evidence Response Team, the Assistant Weapons of Mass Destruction (WMD) Coordinator and the Assistant Team Leader for the Hazardous Materials Team.
Before retiring from the FBI in 2019, Viegas served as the WMD Coordinator in the Miami Field Office leading extensive counter-terrorism training and response and serving as a liaison with first responders, the public health community and the private sector. She also was an instructor for the FBI/Department of Defense Counter-Proliferation program, which provides specialized training in intelligence, weapons of mass destruction and anti-terrorism tactics to law enforcement agencies within the Balkans, Baltics, States of the former Soviet Union and Asia. In addition, she worked as an instructor for Interpol within their Bioterrorism Program and served as a temporary duty assignment at Interpol headquarters in Leon, France.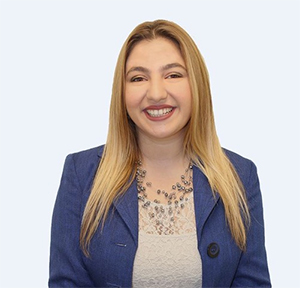 Orianna Caschetta is the Administrative Assistant of the Community Security Office. Before joining Federation, Orianna was employed in the Risk Management Department of Miami-Dade College and received her Bachelor of Science degree in Civil Engineering. An Intelligence Fellow at Florida International University (FIU) Centers for Academic Excellence, she is pursuing a Master of Arts degree in Disaster and Emergency Management and has earned Federal Emergency Management Agency Professional Development Series certifications. She is currently studying for a Geographic Information Systems and National Security graduate certificate at FIU and will be a Certified Emergency Manager.