A night about Israel with Gabrial Ben Tasgal.
Click here to RSVP.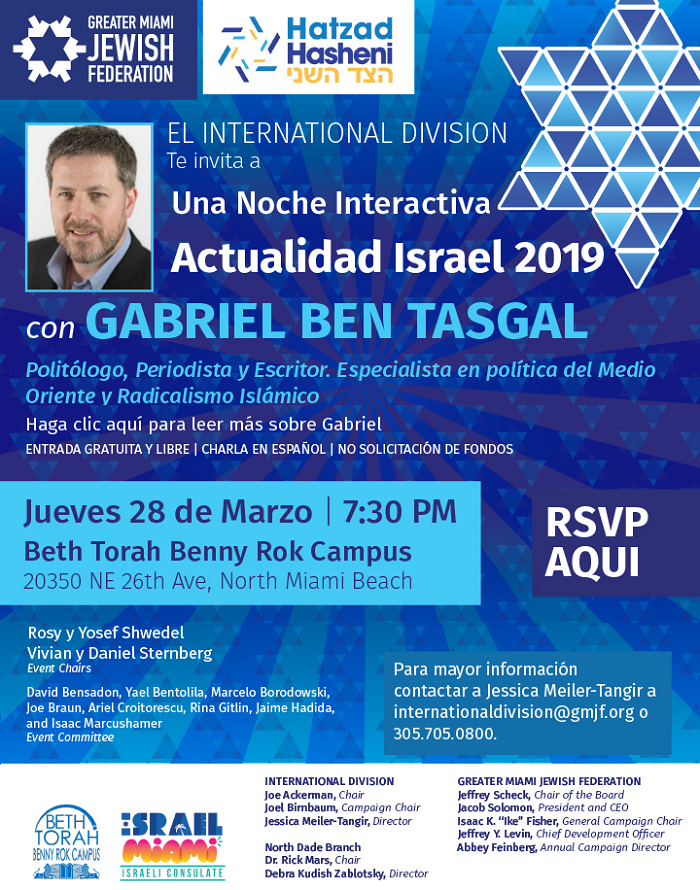 A discussion on healthy living, plant-based cuisine and Jewish perspectives.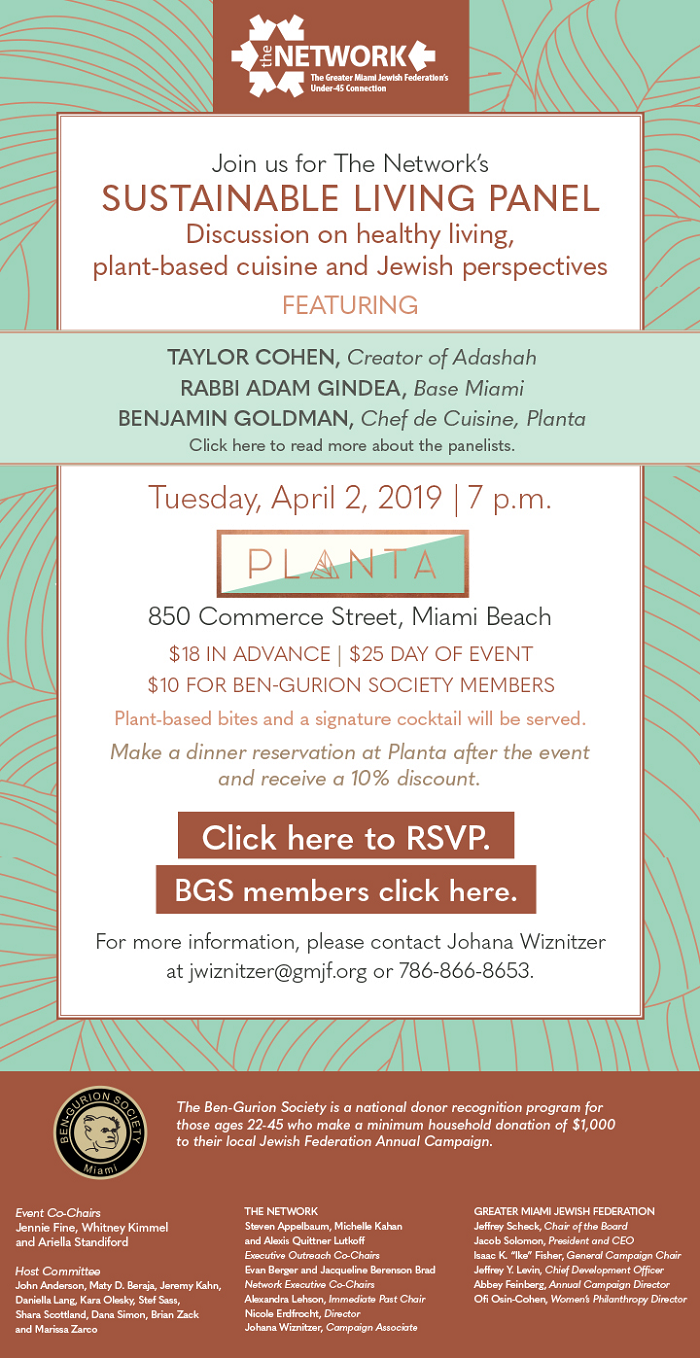 The primary vision of the JTP is to provide Jewish tennis players an exclusive professional program to achieve a top world competitive level. Our vision combines high quality education with a deep connection to Jewish culture and Israel.*
The JTP's team decided that there is no better way to launch the JTP than to honor two of the greatest Israeli tennis legends, Shahar Peer and Shlomo Glickstein. Shahar and Shlomo are the perfect examples of what we strive for with our elite platform. They are a true representative of the organization visions and values.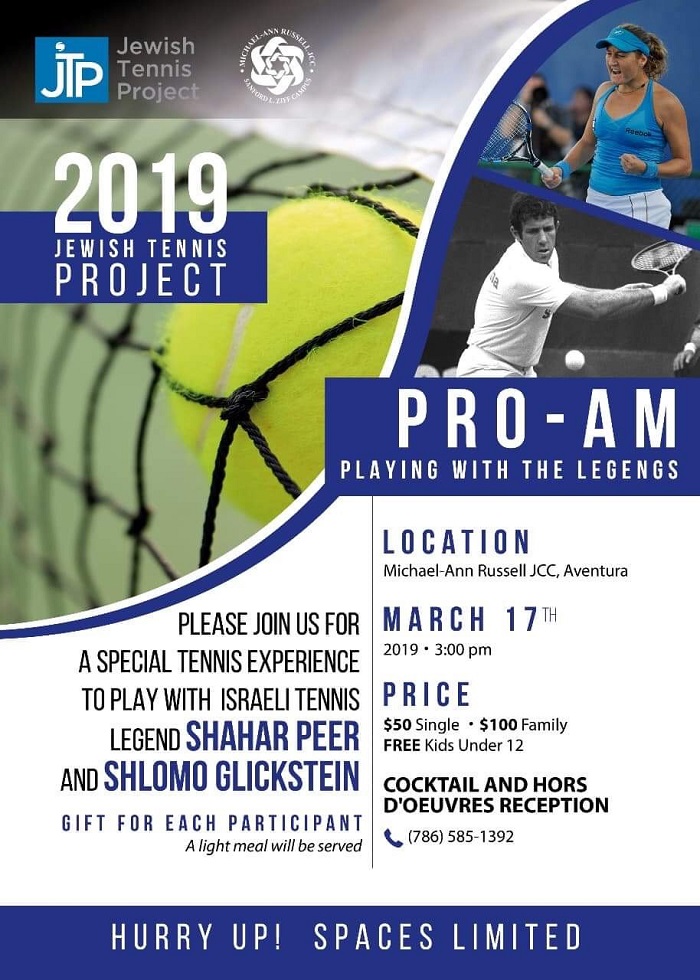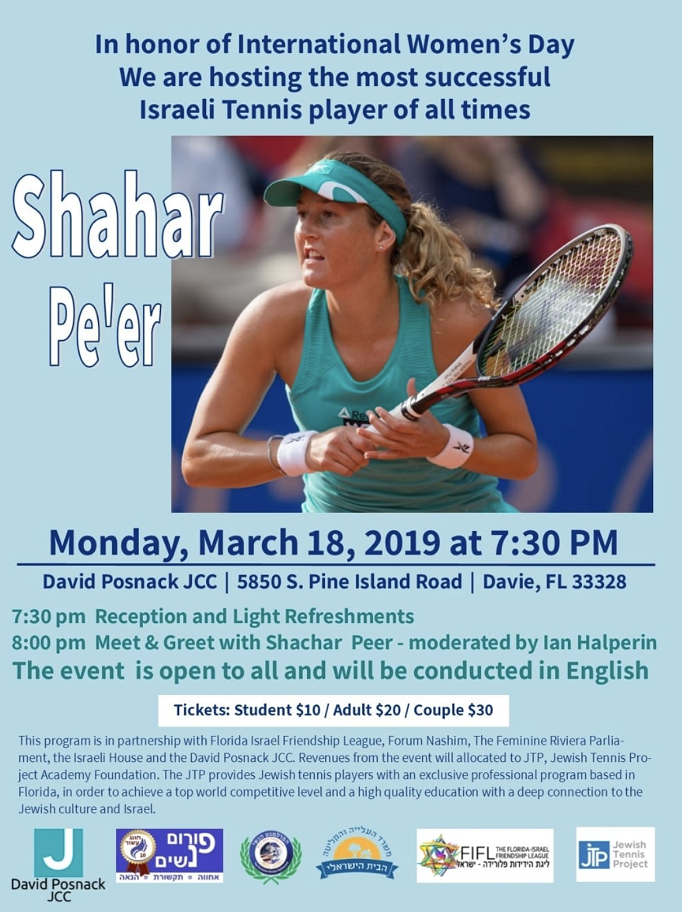 Explore the issues facing today's women and our future community leaders.
Thursday, March 7 at 7:30 p.m.
Click here for tickets.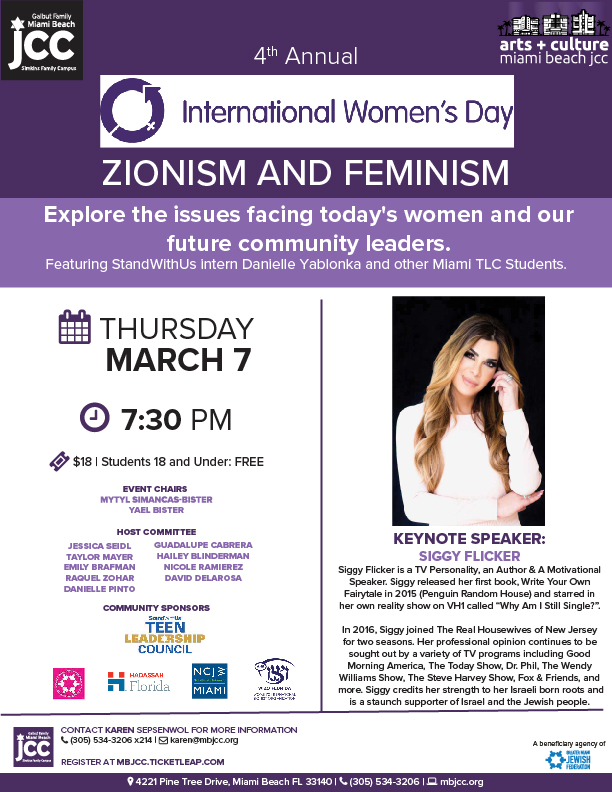 Women's Philanthropy of the Greater Miami Jewish Federation & the Center for the Advancement of Jewish Education proudly present "A year after #metoo: our sacred texts in our world today" with Rabbi Judith Kempler.
RSVP to mweiss@gmjf.org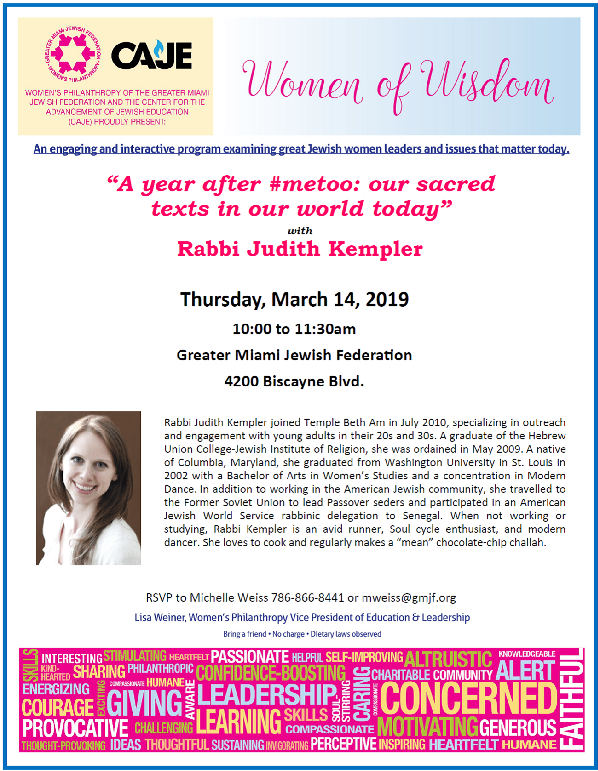 The Attorney's Division of the Greater Miami Jewish Federation invites you to attend the 35th Annual Judicial Reception.
Date: Monday, April 1, 2019
Time: 5:30 PM
Location: Hilton Downtown Miami
1601 Biscayne Boulevard
Miami, Florida 33132
Contact/phone number: Adam Kaplan at akaplan@gmjf.org or (786) 866-8414
Click here to RSVP

Let's make a lot of noise this Purim and celebrate with joy while we raise funds to help the Jewish community.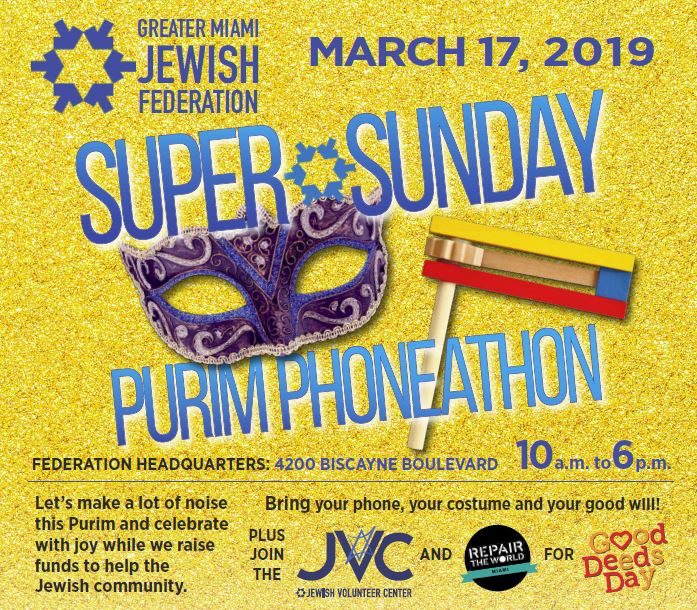 Join Women's Philanthropy Central Area Board for a conversation about making the film My Survivor with Helen Sachs Chaset, Ed.D. (Executive Producer), Jerry Levine (Director) and Maxine E. Schwartz (Executive Producer).
Click here to RSVP.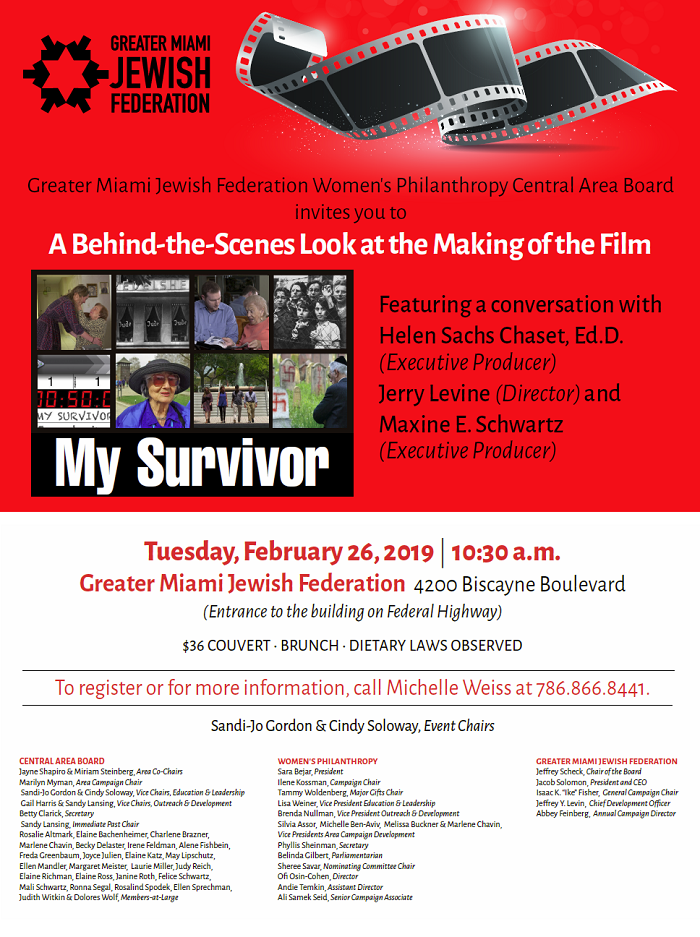 June 6-13, 2019

http://jewishfederations.org/LGBTQmission
Double Occupancy $4,199 | Single Occupancy $5,567

For more information contact Abby Mandel at amandel@gmjf.org
Like in America, the LGBTQ community in Israel is actively seeking equality and acceptance. Explore Israel through a unique LGBTQ lens at this historic moment in time. Experience Israel's thriving, vibrant LGBTQ community against the complex cultural backdrop of the country. Witness the energy, tradition, and love as you travel with our Federation family.
Join us next summer, with mission co-chairs Lee Jason Goldberg of UJA-Federation of New York and Michael Bauer of the Jewish United Fund of Metropolitan Chicago. You won't want to miss this incredible journey.
This worldwide effort advocates for making Jewish life accessible for all. Federation is proud to help local organizations raise disability awareness, remove barriers and celebrate diversity in our community and around the world. Get involved in local activities including a Shabbat service, a fundraising bike ride, a sensory-friendly movie and much more.

To view the most recent and updated JDAIM events and details, click here.