We're sorry but we couldn't find that post.
A musical experience of spoken word, music and song
Tuesday, December 12 at 7 PM
This 75-minute performance, directed by Regie Gibson and Guy Mendilow, takes you through a series of chapters, each unfolding real-world stories. Experience tales from WWII Hungary to modern-day America, an evocative musical score that ranges from American Blues to Ladino cantigas. This moving, multifaceted performance connects audiences with diverse histories and perspectives, inviting you to explore the complexities and joys of human connections and our shared humanity.
Temple Moses Sephardic Congregation of Florida, 1200 Normandy Dr, Miami Beach
This program was made possible by a generous grant from JCCs of North America "Making Music Happen" and Mollie Zweig Foundation.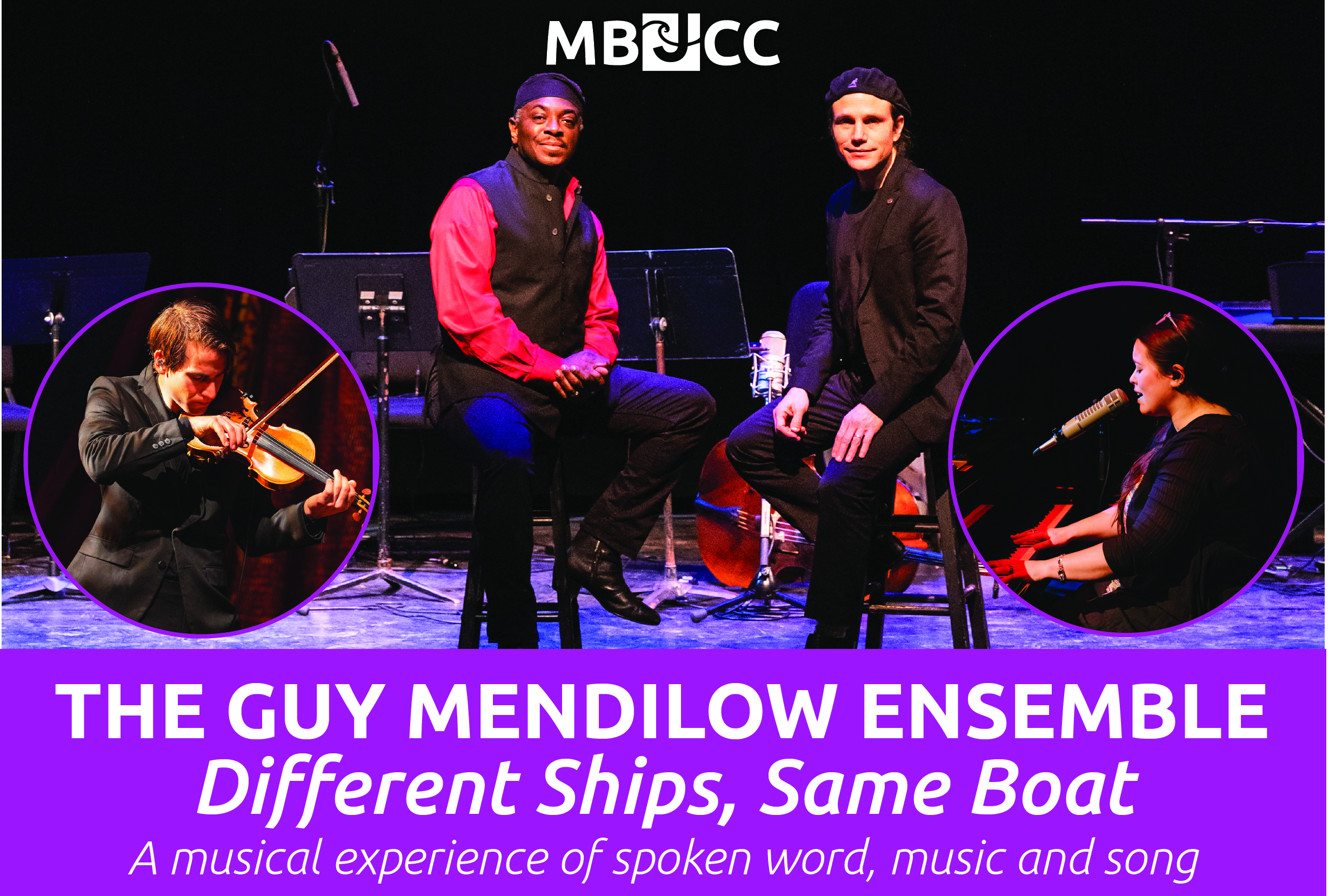 Your generous donation will bring joy to so many of Israel's children.
Join Chaiyanu's (Chai Lifeline's Israel division) Annual Toy Drive, supporting those facing cancer and the impact of the war in Israel. All gifts will be hand-delivered over Chanukah. If the specific gift you selected is no longer available, our toy concierge will select an appropriate alternative for you to be delivered.
CLICK HERE FOR INFORMATION AND TO DONATE TODAY!
https://www.charidy.com/chaiyanu
Tuesday, December 19 and Tuesday, January 2 - 8:30 AM- 2:30 PM
Attention new and uninsured Israeli families in our community: Thanks to the generosity of the UM Miller School of Medicine, your child may receive - a free of charge! - a complete physical evaluation and vaccination.This service will be provided only to children who came from Israel and have no insurance.
The Mobile Unit will be located at Beth Torah Benny Rok Campus, 20350 NE 26 Avenue, Aventura.
CLICK HERE FOR INFORMATION AND TO BOOK AN APPOINTMENT
You may also book an appointment by calling 305-243-6407 or visiting www.pediatricmobileclinic.com.
Wednesday, December 6, 8-9:30 PM - Live on Zoom
Join BeWell Miami's upcoming webinar, in partnership with The Wellness Institute, titled The Spiritual Child, with best-selling author and psychologist Dr. Lisa Miller. With all the uncertainty and negativity in the world, giving children tools to support their mental well-being is more important than ever. Recent studies show that cultivating a child's spirituality is a key protective factor for their mental health.
Dr. Miller's groundbreaking research proves that children who have a positive, active relationship to spirituality are 40% less likely to abuse substances, and 60% less prone to teenage depression. Learn how and why developing a child's relationship with their innate spirituality strengthens their resilience and overall well-being.
CLICK HERE TO REGISTER FREE OF CHARGE
Tuesday, December 5, 5:30-7:30 PM
The Jewish Relations Community Council of the Greater Miami Jewish Federation presents AEI Senior Fellow Michael Rubin for a discussion of the Israel-Hamas War and the broader Middle East. Rubin is a Senior Fellow at the American Enterprise Institute (AEI), where he specializes in Iran, Turkey, and the broader Middle East.
Cocktails served at 5:30 PM | Remarks at 6:30 PM
The Rok Family Shul | Rooftop, 35 SE 9th Street, Miami
To register, please email [email protected]
A Discussion Group for the LGBTQA+ Community and Friends at Alper JCC. Begins Monday, January 8
AN EXCEPTIONAL CHANCE TO HELP THE LAND AND THE PEOPLE OF ISRAEL NOW. Israel needs us now more than ever! Join one of our Volunteer for Israel Missions as an opportunity to provide immediate relief to the land and the people of Israel.
Volunteering Highlights:
Spend time with evacuees and the people who are providing lifesaving efforts to support them.
Take part in community service helping with anything needed, from cooking to assistance in the daycares, laundry, or cleaning up.
Work together with HaShomer HaChadash in farms, picking vegetables and other crops that will ensure that we will help prevent a massive shortage in the Israeli market and that no farmer is left alone.
Volunteer with Sar-El at an army base, take on logistical roles necessary to fill the void of the over 350,000 Israelis serving in the IDF and reserves.
Upcoming Mission Dates: January 14 – 18, 2024 | 21 – 25, 2024
February 11 – 15, 2024 | 18 – 22, 2024
March 10 – 14, 2024 | 17 – 21, 2024
More information and sign up here: https://www.jnf.org/travel/tours/index/volunteer-in-israel-missions
Join Jewish National Fund's National Real Estate Division for a fun happy hour at a Miami Beach beach club! To RSVP and for location, please email [email protected]
Wednesday, January 3 6:00 PM
Monday, December 11, 5 PM
Join Jewish National Fund-USA for a Business Networking Happy Hour in Coral Gables in solidarity with our brothers and sisters in Israel. Network and mingle with our network of business professionals who share a passion for the land and people of Israel.
Open to real estate, law, tech, startup entrepreneurs, finance, accounting, and any other business professionals.
Space is limited! Please RSVP to [email protected] for more information and the address - and to ensure your spot!
Thursday, December 7, 9:30 AM in North Miami-Dade
Strength and Heroism: Hear from Alon Wald, Head of Operations at Ammunition Hill, National Heritage Center, who will give a firsthand account on Israeli military bravery during the Six Day War and discuss how we are standing resilient as a Jewish nation today.
Temple Sinai of North Dade, 18801 NE 22nd Ave, Miami