Onward Israel Summer Internship Program Applications Open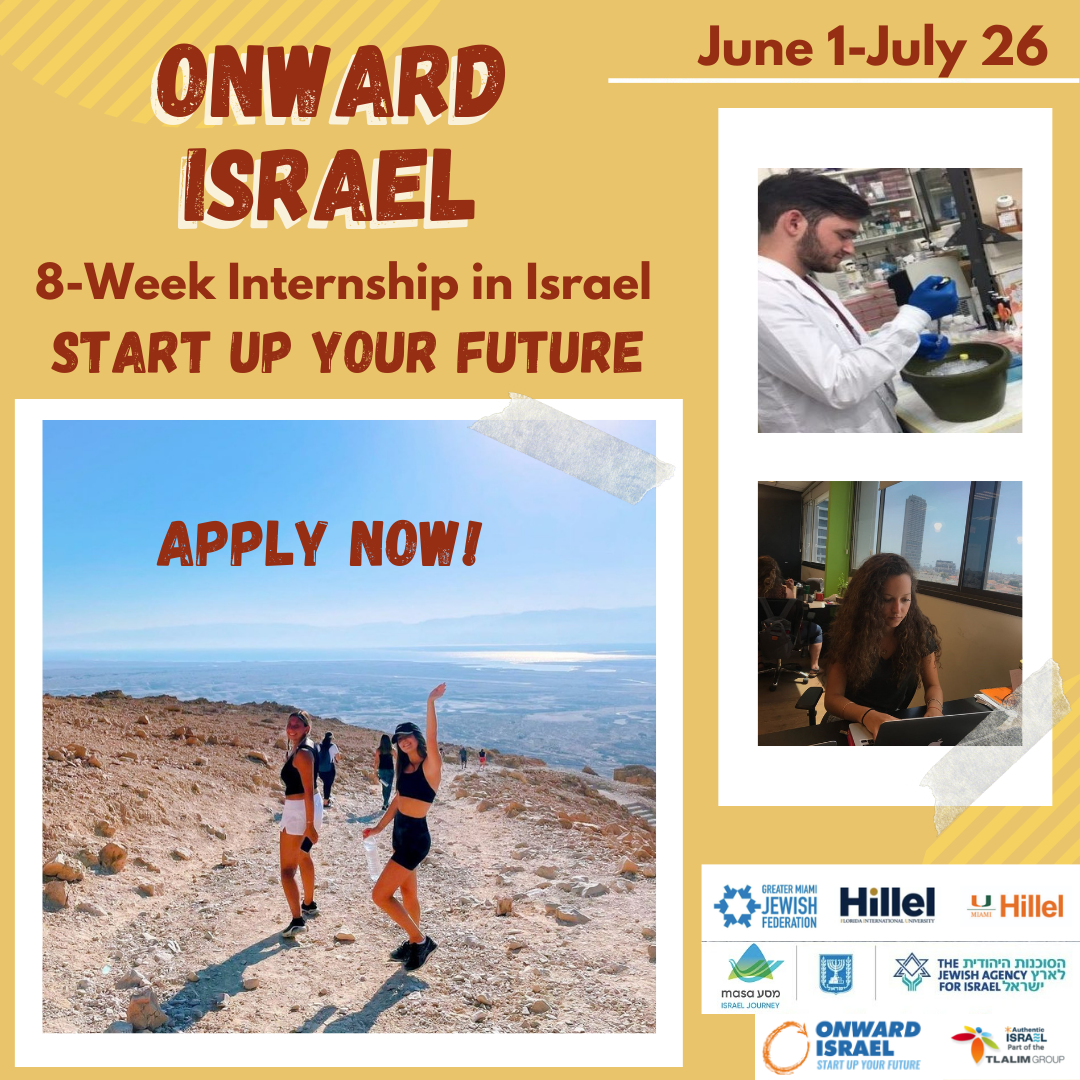 LIVE Israeli culture- immerse yourself in Tel Aviv's vibrant nightlife, beaches, restaurants and museums with a cohort of your peers!
WORK in cutting-edge fields-business, finance, communications, non-profits, high-tech, the arts, and more!
EXPLORE Israel- through exclusive day trips, overnights and seminars!

This summer, spend eight weeks in a professional internship while living in Tel Aviv with Onward Israel! Applications are now open for the 2022 Miami Onward Israel Summer Internship Program for students attending a Miami-Dade County college or university.
Dates: June 1-July 26, 2022
Cost: Only $600 plus airfare

Eligibility Criteria:
• Underclassman attending college or university in Miami-Dade County
• Ages 18 – 30
• Must be Masa eligible
• Completed online application, see link below
• Preference given to Miami natives who will return to their Miami campus and community after the program
Application deadline is March or earlier if the program fills . Apply now as spots are filling up fast!
This highly subsidized program is supported by Federation, the Jewish Agency for Israel, the Beacon and Shapira Foundations and other philanthropists.
For more information, call 786.866.8498 or email bdawson@gmjf.org