It's Happening In Miami
Posts by Flora A



The Greater Miami Jewish Federation is pleased to announce the 2020 Jewish Incubator Grants for organizations, synagogues, agencies and schools to develop innovative and/or impactful programs, services, projects and technologies that support and enrich Miami's Jewish community and align with Federation's funding priorities. Jewish Incubator Grant funding is provided through Federation's Annual Campaign.
Applications are due no later than 4 p.m. on Friday, September 6, 2019.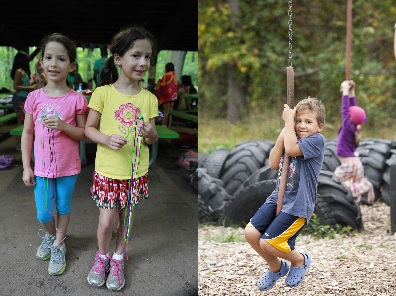 The Greater Miami Jewish Federation is now accepting applications for 2019 Need-Based Jewish Overnight Summer Camp Scholarships for children between the ages of 8 and 17, to help make Jewish overnight summer camps more affordable for Miami-Dade County families.
Camper Eligibility Criteria:
• Miami-Dade County resident
• Ages 8 – 17
• Completed online application, see link below

Required Documents:
• 2017 income tax return (Form 1040)
• Camp acceptance letter or invoice

Camp Eligibility:
• Funding assistance is available for Jewish overnight camps listed on the Foundation for Jewish Camp website, click here to find an eligible camp
• summer camp must be located in the United States
• Financial assistance is limited to one session only

Application deadline is Thursday, January 31, 2019 at 11:59PM. Late applications will not be accepted.
Recognizing that Jewish overnight camp is a significant vehicle for Jewish engagement, the Annual Federation /UJA Campaign has allocated $100,000 each year since 2002 for funding assistance. Last year, nearly 200 need-based scholarships were awarded to children, enabling them to attend a variety of overnight camps from all religious streams, as well as JCC overnight programs and youth group movements.
Additional Funding Resources:
• Foundation for Jewish Camp Scholarship Directory
• Contact your camp administrator to inquire about financial assistance
• Contact your rabbi or synagogue
• Interest free loans are available through the Hebrew Free Loan Association, 305.692.7555

For more information, call 786.866.8431 or email icohen@gmjf.org


Are you new to Miami-Dade County and searching for a way to connect to your Jewish community?
Look no further! Shalom Miami, a Federation program focused on welcoming new residents to Miami-Dade County, wants to help you settle into your new home. Learn about Miami's Jewish day schools, participate in local events, get involved with our Jewish Volunteer Center, find a synagogue, and so much more.

Sign up here or call us at 786-866-8498 to be connected to one of our Welcome Ambassadors, and receive a complimentary welcome gift!
Miami, ¡una ciudad linda para vivir, trabajar, divertirse y ser judío!
¿Te has mudado recientemente al Condado Miami-Dade? ¿Quieres continuar tu conexión con la comunidad judía y aún tienes muchas preguntas o no conoces los recursos disponibles en nuestra comunidad? Permítenos darte la bienvenida y guiarte.

Registrate aquí o llámanos al 786.866.8498 para conectarte con un "Embajador" que tiene un obsequio de bienvenida para ti.


Are you a Young Jewish Professional? Join us in the Brickell area for a Solidarity Oneg Shabbat to come together as a community to reflect on the event in Pittsburgh, and welcome in Shabbat together.
Click here for additional information.
Text Adam 516-850-4842 or Jessie 516-967-5926 to let us know if you can join us.
Base Miami is a non-denominational program and resource in the home of Rabbi Adam and Jessie for people to come and continue their own Jewish journey.
Calling all teen leaders! Do you have what it takes to be a Stephen Muss Impact Fellow?
The Fellowship prepares a select group of high school students to take their place as future Jewish change-makers. Participants study abroad at Alexander Muss High School in Israel (AMHSI-JNF) and then return home as an "ambassador" for Israel and a leader in the Jewish community. Made possible by Stephen Muss and Federation, the program is now accepting applications for Fall 2019, Miami's 2nd cohort!
The fellowship includes:
Full tuition*, housing and meals
Leadership training
Workshops on critical thinking, social media, marketing and public speaking
Serve as a liaison to media
*Full tuition covered minus $500 deposit. All Impact Fellows are also required to fulfill a $1000 fundraising goal.
Click here for details and to apply, or contact:

Alicia Press, apress@amhsi.org or 954-817-7108
Andrea Schleider at ASchleider@amhsi.org or 954-805-5578
Since 1999, the High Holiday Welcome Program – a joint venture of the Greater Miami Jewish Federation, the Rabbinical Association of Greater Miami and participating area synagogues – has enabled tens of thousands of worshippers to enjoy Rosh Hashanah and Yom Kippur services at no cost to participants.
Through allocations from the Annual Federation/UJA Campaign, as well as supplemental gifts from generous donors, Federation has underwritten the cost of High Holiday seats so that every Jewish person in Miami-Dade County has the opportunity to take part in these meaningful days of prayer.
Seats are offered to members of Miami's Jewish community who are unaffiliated with a community synagogue.Advance reservations are required to accommodate the large number of worshippers and to ensure security.
Click here to view this year's participating synagogues.
Seating reservations will be available:
Monday, August 20 at 12pm through Friday, August 31 at 4pm
For quick online registration 24/7, please visit JewishMiami.org/highholidays. This year, the online reservation system has a new look! Registrants will be asked to create a username and password, add their personal information, reserve seating for themselves, reserve seating for guests, if any.
To reserve by phone, call one of our operators at 305-373-SEAT (7328) during the following hours: (Please note, phone lines will be busy. We highly encourage online reservations, they are faster, with no time spent waiting for an available operator.
First Day: Monday, August 20 from 12 noon to 5 p.m.
All other weekdays: (Mon – Thurs) 9 a.m. to 5 p.m.
Fridays: 9 a.m. to 4 p.m.
After this time, please contact a synagogue directly to inquire about seating availability.
The Greater Miami Jewish Federation is now accepting applications for its 2019 Jewish Incubator Grants, which will award nonprofits eager to strengthen Miami's Jewish community through innovative and impactful programs. Organizations, synagogues, agencies and schools with compelling and creative ideas that support social-service, educational or Jewish-identity building activities are invited to apply.
Applications are due no later than 4 p.m. on Friday, September 7, 2018.