HOSTED BY THE NETWORK 20s:

Join the Network 20s committee on Tuesday, December 18th and learn how to make 4 different drinks and learn about the Federation. Don't miss out on this amazing event!!

Event starts promptly at 7: 15 p.m.

intended for participants ages 22-29

Kosher food options will be available at the event.

Tickets start at $18 and day of the event are $25
click here
BGS (no charge)
click here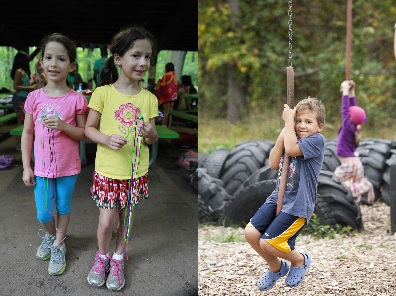 The Greater Miami Jewish Federation is now accepting applications for 2019 Need-Based Jewish Overnight Summer Camp Scholarships for children between the ages of 8 and 17, to help make Jewish overnight summer camps more affordable for Miami-Dade County families.

Camper Eligibility Criteria:
• Miami-Dade County resident
• Ages 8 – 17
• Completed online application, see link below

Required Documents:
• 2017 income tax return (Form 1040)
• Camp acceptance letter or invoice

Camp Eligibility:
• Funding assistance is available for Jewish overnight camps listed on the Foundation for Jewish Camp website, click here to find an eligible camp
• summer camp must be located in the United States
• Financial assistance is limited to one session only

Application deadline is Thursday, January 31, 2019 at 11:59PM. Late applications will not be accepted.

Recognizing that Jewish overnight camp is a significant vehicle for Jewish engagement, the Annual Federation /UJA Campaign has allocated $100,000 each year since 2002 for funding assistance. Last year, nearly 200 need-based scholarships were awarded to children, enabling them to attend a variety of overnight camps from all religious streams, as well as JCC overnight programs and youth group movements.


Additional Funding Resources:
• Foundation for Jewish Camp Scholarship Directory
• Contact your camp administrator to inquire about financial assistance
• Contact your rabbi or synagogue
• Interest free loans are available through the Hebrew Free Loan Association, 305.692.7555

For more information, call 786.866.8431 or email icohen@gmjf.org

Are you a young adult looking to experience Israel? We are thrilled to announce that this year's Miami Community Birthright trip will welcome participants ages 27-32, taking place June 12-24, 2019. Participants will explore Israel with their peers, develop connections with their heritage and make memories to last a lifetime. The fast-paced, active itinerary includes rafting on the Jordan River, floating in the Dead Sea, hiking Masada, enjoying Tel Aviv's night life, visiting the Western Wall and exploring Miami's partnership city of Yerucham. Space is limited; click here to register.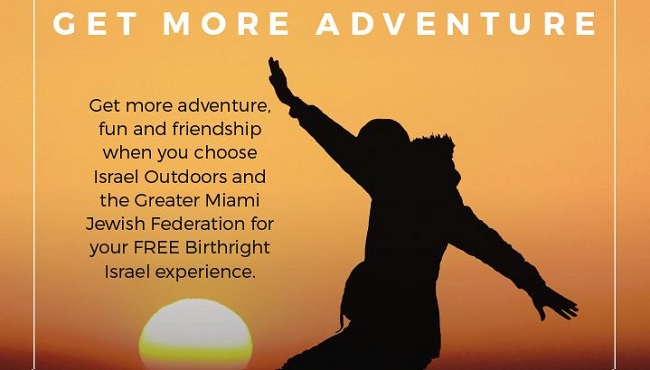 Make this holiday season special by participating in the Greater Miami Jewish Federation Jewish Volunteer Center's 11th Annual Jewish Community Volunteer Days, sponsored by Wells Fargo.
On Friday, December 21; Sunday, December 23; Monday, December 24 and Tuesday, December 25, join volunteers in family-friendly activities that include preparing and serving meals, distributing donated toys at social-service agencies and spending time with hospitalized children, at-risk youth and homeless shelter residents. Young professionals can join in on Sunday, December 23 at meaningful events hosted by Repair the World. To register, click here