Sylvia Tuman College Scholarships Now Available » Read More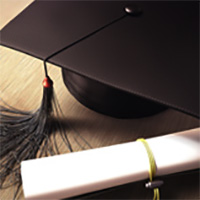 Attention, college and graduate students! Apply now to receive a grant from the Sylvia Tuman Scholarship Program, administered by The Foundation of the Greater Miami Jewish Federation.

The Sylvia Tuman Scholarship Program provides a limited number of scholarships for Jewish students who require financial assistance to further their education. Students must be enrolled or accepted into an accredited undergraduate or graduate degree program at a college or university located in Miami-Dade or Broward counties. Preference is given to institutions in Miami-Dade County.
Application deadline: June 1, 2020.

Click here for more information and to apply.

An additional resource available for your consideration is an interest-free loan from the Hebrew Free Loan Association, a subsidiary of the Greater Miami Jewish Federation. For more information, please visit www.hebrewloan.org or call 305-692-7555.