We're sorry but we couldn't find that author.

Come join us for the annual Golden Care Chanukah event. Enjoy a wonderful sit-down lunch as we celebrate the start of Hanukkah! We will light the menorah and shmooze with old friends and make new ones while enjoying the fabulous voice of Cantor Gaston Bogolomni.
Monday, December 11
Please call 786.866.8625 to make a reservation

Shalom! I'm married with a young child. My wife and I are in a very difficult place financially. We are in desperate need of money to cover every day expenses. We've exhausted nearly every resource available to us and are running out of options. I'm not asking for donation, I'm asking for work. Please, if you have anything that most to be done kindly let me know. I can do anything. My email is: stony.brook@yahoo.com Thank you!
"There is no better exercise for your heart than reaching down and helping to lift someone up" Bernard Meltzer
B"H On Saturday night, Chabad Chayil will light up the skies—literally—with a one of a kind havdalah ceremony featuring games, artisanal popcorn making, and a rocket balloon light show to dazzle even the most minecraft glazed eyes. This month, Havdallah Family Game Night (the next exciting adventure from CKids Club International) unites friends and family for an evening of skyrocketing fun. Kids and parents join forces to tackle challenges and discover they're Jewish knowledge during our family game show, putting creativity and collaboration to the test. The excitement will also include board games with a Jewish twist! Back by popular demand, the artisanal popcorn-making booth gets kids cooking up their own fantastic flavors of this all time favorite snack. Then "blast off" as families launch LED illuminated rocket balloons into the night. CKids Club is a global community of children aged 7-12, who unite each month for unforgettable events empowering them to tap into their talents and interests, while connecting to their own Jewish identity and impact. To learn more or to register your child please visit ChabadChayil.org/3862562 or call us at (305) 770-1919. https://www.facebook.com/events/1831793577110608/
The Family Shul 2601 NE 211th Terrace, Miami, FL 33180
Please join Temple Beth Sholom for a Shabbat Retreat - Find Peace and Harmony in an Unsettled World featuring Rabbi Sheila Weinberg. Rabbi Weinberg has studied mindful meditation as a way to enliven Jewish practice, ideas and community. She has written extensively on Jewish spirituality, social justice, feminism and parenting. Learn more about Rabbi Weinberg at www.SheliaPeltzweinberg.com Please join us and welcome Rabbi Weinberg for this very special Shabbat Retreat on December 1-2, 2017. For more information and to register online please visit www.tbsmb.org or call Buffy at 305-538-7231 for more information.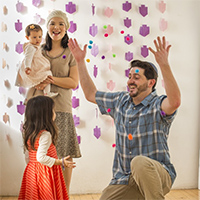 PJ Library wants to help you host a Chanukah gathering! Designed to help build social connections and inspire Jewish life and learning, PJ Library Get Together Grants will give PJ Library members up to $150 to create and host a Chanukah celebration or other Jewish-inspired experience during the month of December. Applications will be accepted Wednesday, November 29 to Wednesday, December 20.
Click here for more information and to apply. PJ Library is a gift from the Greater Miami Jewish Federation made possible by the Harold Grinspoon Foundation and the Blank Family Foundation.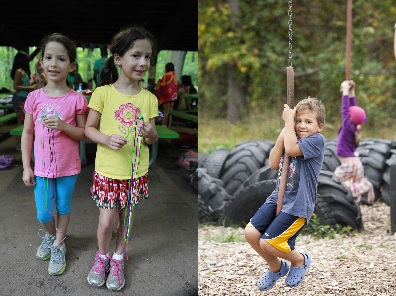 The Greater Miami Jewish Federation is now accepting applications for 2018 Need-Based Jewish Overnight Summer Camp Scholarships for children between the ages of 8 and 17. This is the 16th year Federation is offering need-based scholarships to Miami-Dade County families to help make Jewish overnight summer camps more affordable.
Camper Eligibility Criteria:
• Miami-Dade County resident
• Ages 8 – 17
• Completed online application, see link below
• 2016 income tax return (Form 1040)
• Camp acceptance letter or invoice

Camp Eligibility:
• Funding assistance is available for Jewish overnight camps listed on the Foundation for Jewish Camp website, click here to find an eligible camp
• summer camp must be located in the United States
• Financial assistance is limited to one session only

Application deadline is Wednesday, January 31, 2018 at 11:59 p.m. Late applications will not be accepted.
Recognizing that Jewish overnight camp is a significant vehicle for Jewish engagement, the Annual Federation /UJA Campaign has allocated $100,000 each year since 2002 for funding assistance. Last year, nearly 200 need-based scholarships were awarded to children, enabling them to attend a variety of overnight camps from all religious streams, as well as JCC overnight programs and youth group movements.
Additional Funding Resources:
• Foundation for Jewish Camp Scholarship Directory
• Contact your camp administrator to inquire about financial assistance
• Contact your rabbi or synagogue
• Interest free loans are available through the Hebrew Free Loan Association, 305.692.7555

For more information, call 786.866.8431 or email icohen@gmjf.org
Yiddish Vinkel Club of the MAR-JCC presents
Sing-along of Famous Yiddish Theatre Songs
Wednesday, December 20 at 10:30 AM

Jewish Music Heritage Series presents
Yiddish Top Chai: Sing-along Countdown of the 18 Yiddish Songs That People Most Like to Sing
Thursday, December 21 at 2:00

Both Events are free and open to the public
Binyumen Schaechter is the composer of music for five shows that ran off-Broadway, the Conductor of the acclaimed 40-voice Jewish People's Philharmonic Chorus / JPPC, and was the Musical Director and Pianist of Avi Hoffman's Too Jewish? for the duration of its original 18-month run in NYC.


At JCAT-The J's Cultural Arts Theatre
Michael-Ann Russell Jewish Community Center/Sanford L. Ziff Campus
18900 NE 25th Avenue, North Miami Beach
For more information: 305.932.4200 ext.127

Miriam Hoffman, author, scholar, journalist, playwright and survivor presents her new book A Breed Apart: Reflections of a Young Refugee


A Breed Apart: Reflections of a Young Refugee, published by YI Press (a division of Yiddishkayt Initiative, Inc.), is an engaging non-fiction tale of war and survival, seen through the eyes of a young Miriam Hoffman and her father. Hoffman's personal tale captures the beauty and importance of keeping the Yiddish language and Jewish culture alive during the twentieth-century, despite countless attempts to destroy it.
This intellectual and emotional journey describes Miriam Hoffman's experience as a young refugee girl growing up in a post-war DP (Displaced Person) refugee camp in Ulm, Germany, after the destruction of World War II.
Hoffman's son, Avi, is a multi-talented actor, director, comedian, singer and Jewish cultural activist. Together, they will be reading selections from Hoffman's book. The evening will also include a discussion, Q&A and book signing.
Monday, December 18 @7pm
Free and open to the public

At JCAT- The J's Cultural Arts Theatre Michael-Ann Russell Jewish Community Center/Sanford L. Ziff Campus
18900 NE 25th Avenue, North Miami Beach (305)932-4200 ext 150
www.jcctheatre.com